Molina Healthcare of New York Hosts Grand Opening of Chinatown Community Service Center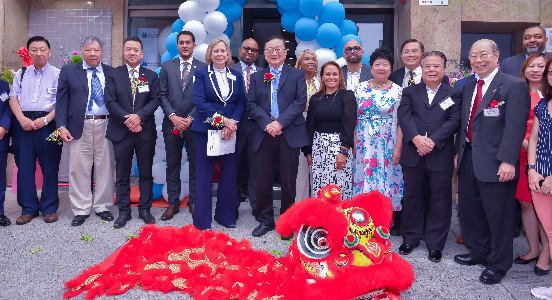 09/18/2023
NEW YORK, Sept. 18, 2023 - Molina Healthcare of New York ("Molina") hosted a ribbon-cutting ceremony for the Chinatown Community Service Center in New York City.

The Chinatown Community Service Center serves as a resource to the Manhattan Lower East Side community, providing information on social services, healthcare services, and health insurance programs such as Medicaid, Child Health Plus, Essential Plan, and Managed Long Term Care. It also offers educational materials on disease prevention and other critical topics.

The facility is staffed by multi-lingual personnel who understand the needs and concerns of the local community.

"At Molina, we are mission driven to make an impact in improving the health and well-being of those in the communities we serve," said Jack Stephenson, plan president of Molina Healthcare of New York. "We are thrilled to provide this community service center, which will help those that live in the neighborhood obtain the care and services they need."

The Center is open on Tuesdays and Thursdays from 9 a.m. until 5 p.m.
About Molina Healthcare of New York
Molina Healthcare of New York has been providing government-funded, quality health care since 2016. The Company serves members through Medicaid, Child Health Plus (CHP), Health & Recovery Plan (HARP) and the Essential Plan. Through its locally operated health plans, Molina Healthcare, Inc., a FORTUNE 500 company (currently ranked 125), provides managed healthcare services under the Medicaid and Medicare programs and through the state insurance marketplaces. Molina Healthcare served approximately 5.2 million members as of June 30, 2023, located across 19 states. For more information about Molina Healthcare of New York, visit MolinaHealthcare.com.