Molina Healthcare of California, City of Victorville and Symba Center Team up to Expand Homeless Shelter Services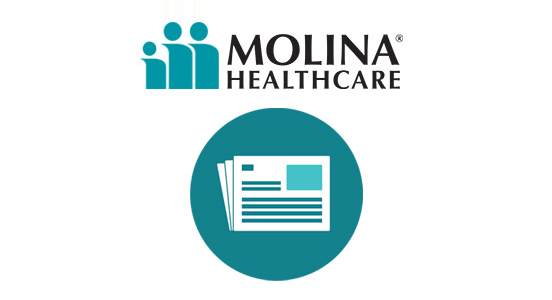 10/30/2023
Victorville, Calif., Oct. 30, 2023 -
Molina Healthcare of California
("Molina"), the City of Victorville and Symba Center have joined forces to expand medical services for guests of the Victorville Interim Homeless Shelter. The gym at the Westwinds Sports Center has been serving as the City's 92-bed temporary homeless shelter since 2020 with limited-service space.
Created as part of the "Molina on the Move" program, this collaboration brings Molina's new drop trailer to the Interim Homeless Shelter, providing the space needed to expand health care services, programs aimed at reducing the harmful effects associated with substance use and other negative behaviors, chronic condition management, and interventions. The shelter also offers personal development activities such as life skills training, job readiness training, interview preparation, and financial literacy skills.
"Molina is dedicated to improving the health and well-being of underserved Californians," said Abbie Totten, plan president of Molina Healthcare of California. "We are grateful for the opportunity to provide access to critical resources for the Victorville community."
Providing personnel to staff the drop trailer regularly throughout the week, Symba Center now has more space to offer a host of services to guests including one-on-one consultations, medical care, and support services to help them meet their personal wellness goals.
"Collaboration is critical in bringing valuable resources to our community," said Dr. Shawn Smith, CEO of Symba Center. "Together, we can make a real impact in the lives of those in need in Victorville."
"We are extremely grateful to Molina Healthcare for its support of our Victorville Interim Homeless Shelter," said Victorville Mayor Debra Jones. "With the additional space provided by Molina's drop trailer, we are able to offer increased health care services that are empowering our community's most vulnerable to transition to self-sufficiency."
About Molina Healthcare of California
Molina Healthcare of California has been providing government-funded care for over 40 years. The Company serves members through Medi-Cal, Medicare, Medicare-Medicaid (Duals) and Covered California (Marketplace). Molina's service areas include Sacramento, Los Angeles, San Bernardino, Riverside, San Diego, Orange County, and Imperial counties. Through its locally operated health plans, Molina Healthcare, Inc., a FORTUNE 500 company, served approximately 5.2 million members as of June 30, 2023. For more information about Molina Healthcare of California, visit
MolinaHealthcare.com
.
About the City of Victorville
Located in Southern California at the high-point between Los Angeles and Las Vegas, Victorville is the leading city for both industry and retail in the High Desert region. Victorville is a growing, vibrant community that is home to approximately 135,000 residents and some of the area's largest employers. Clean air, abundant mountain vistas, family-friendly recreational activities, spectacular sunsets and breathtaking night skies entice locals and visitors alike to fall in love with this City that is within a few hours of SoCal beaches, National Parks, mountain retreats, and other major attractions. Ontario International Airport is less than an hour away. Learn more about the City of Victorville at
VictorvilleCA.gov
. Information about the City's homelessness solutions initiative is available at
VictorvilleCA.gov/HomelessnessSolutions
.
About Symba Center
Symba Center is a 501 (c)(3) non-profit organization providing health and wellness services for homeless, low-income, and uninsured community members in the High Desert area of Southern California. Our mission is to implement and inspire innovative solutions designed to meet the health and wellness needs of our community. We provide medical, behavioral health, pharmacy, substance use disorder counseling, case management, and housing navigation services to our patients. Symba Center is the Wraparound Service Provider at the City of Victorville's Interim Homeless Shelter.
# # #