Get Connected with Molina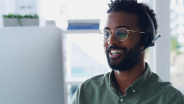 There are lots of ways to get connected to Molina through your phones, tablets or computers. Here's how you can get connected and make your health care easier for you.
Connect to the My Molina Mobile App
Manage your health care anytime, anywhere.
As a member, you can sign into the app using your MyMolina User ID and Password to access secure features, including:
View your Member ID card
Find a doctor or facility near you with Doctor Finder
Use the Nurse Advice Line to get the care you need
And more!
You can download the app on your smartphone using the App Store for Apple and Google Play for Android. Scan this QR code with your smartphone camera to download the app today!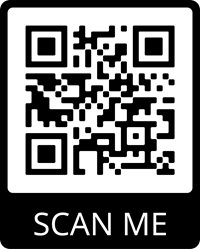 Connect to Molina's Social Media

You can connect to Molina's social media and get lots of great information. Check out Molina on Facebook, Twitter, Instagram and YouTube here:
Connect to Your PCP with Virtual Care
Members can visit a board-certified doctor by phone, video or through the My Molina Mobile app at any time. To get started, call Molina's Nurse Advice Line at (844) 800-5155.