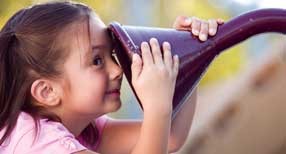 Thank you for choosing Molina Healthcare. We want to help you get the most out of your health plan. Let's get you started!
Step 1
Review your
Molina CHIP New Member Quick Start Guide
we sent you in the mail and keep it in a safe place.
Step 2
You will also receive your
Member ID Card
from us in the mail. Put it in your wallet and take it with you to your doctor appointments.
Step 3
Call your
primary care provider (PCP)
, also known as your main doctor, to schedule your first appointment. This first meeting with your new doctor is important. It helps you get to know your doctor and is a time for you both to review your health status. Your first checkup should be done by your PCP within 120 days (4 months) of the date you became a member or within timelines established by the American Academy of Pediatrics (AAP) for ages two and younger whichever is less.
Your provider
To make sure you have a doctor, Molina Healthcare may have picked one for you and/or your family. We hope that you are pleased with your provider. If you would like to choose a new provider, visit
Find a Provider.
You may select a general or family doctor.
You may also choose a pediatrician for your children.
Step 4
Register today for
My Molina
! (MiMolina.com en Espanol). It's our easy-to-use web portal where you can manage your health care online.