We've listened to your feedback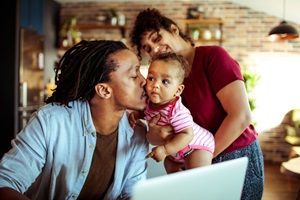 At Molina Healthcare of Utah, we care about you. We strive to offer the highest quality care. You can help us by sending in a survey that you may receive in the mail. The survey is called CAHPS®, which stands for Consumer Assessment of Healthcare Providers and Systems. It will come from a survey company called SPH Analytics. It will ask about your experience with Molina and our providers.
We recognize that the survey is long, but we hope you will take the time to complete it. We value your feedback!
In the past:
You told us: Our customer service center needed improvement.
We listened: We added customer service staff to improve your experience.

You told us: You needed better access to doctors and clinics.
We listened: We expanded our network of doctors and clinics. As a Molina member, you have more options for providers and facilities than most Utah Medicaid plans.

You told us: You needed more options to receive care where it is convenient for you.
We listened: Molina works with providers to offer telehealth services, so you get the care you need, when and where you need it.

You told us: Our provider online directory was hard to navigate and find the right doctor.
We listened: We improved our provider online directory to be sure doctors and clinics are listed accurately and you can find them easily.

You told us: We needed to offer more options to get prescriptions.
We listened: Most prescriptions are now available through mail order, saving you a trip to the pharmacy.