Benefits and Services
Molina Healthcare cares about your health and we want you to make the most of your membership! Here is information on some key benefits you can get through Molina Medicare.
Get to know your benefits:

Getting Care
We Want to Give You Good Care!
Molina Healthcare works with your providers to give you good health care. We make choices about your care based on what you need. We also look at your benefits. We do not reward providers to deny you care. We also do not reward staff or other people to deny you care or give you less care. We do not pay extra money to providers or our staff members to deny tests or treatments that you need to get better or stay healthy.
Please call Member Services, if you ever have a concern about your health care. You can also talk to our nurses about getting needed care. Our nurse staff is here to take your call 7 days a week (except holidays) during normal business hours. They can answer questions about how we make health care choices.
We also want to remind you that Molina Healthcare has a Nurse Advice Line to help answer questions you may have about your health. There are nurses ready to help you 24 hours a day, 7 days a week.
Click here for our frequently asked questions.

Virtual Care
Get expert health care from the comfort of home.
Senior Whole Health is pleased to offer you virtual care through additional telehealth services. You can simply search the Senior Whole Health Provider Online Directory to find a Primary Care Physician who is able to provide services online or over the phone.
Virtual Care means:
Convenient online or phone visits, from wherever you are.

You're treated at NO COST! Visits are free for Senior Whole Health members.
If at any point your symptoms worsen or you feel like you are experiencing a medical emergency, call 911 or proceed to the nearest emergency room.

Case Management & Complex Case Management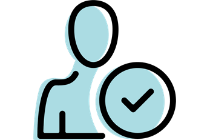 Living with health problems and managing them can be hard. We have programs that can help. Case Management is when a trained nurse at Molina Healthcare works with you and your Primary Care Provider (PCP). The nurse will help you get the care you need.
We also have a Complex Case Management program for members with difficult health problems who need extra help with their health care needs. Both programs allow you to work with a nurse. The nurse can help you learn more about your health problems. He or she can teach you how to better manage them.
The nurse also will work with your family or others who help care for you. The nurse will work with your provider to make sure you get the care you need.
There are many ways you can be referred to a program. One way to enroll is through your provider. You also can self-refer to the program by calling Member Services. There are certain requirements that you must meet.
This program is voluntary and is offered at no cost to you. You can choose to be removed from the program at any time.
For more information or if you have questions, please call Member Services
Care Coordination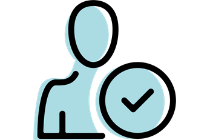 Care Coordination is a service for any adult or child who is receiving health services for an ongoing health problem. This health problem can be either physical or mental.
A Care Coordinator's job is to:
Help you find services that are not benefits. This could be physical therapy with the schools or "Meals on Wheels".
Help you access services that you are eligible to receive.
Help coordinate appointments and tests.
Help coordinate transportation.
Help access resources to help individuals with special health care needs and/or their caregivers deal with day to day stress.
How can I help my Care Coordinator help me?
Write down your questions. This will help you remember things when you have a lot to talk about.
Tell your Care Coordinator about all your appointments and tests. Not being aware of all the details of your case can make it harder for your Care Coordinator to help you.
For more information or if you have questions, please call Member Services. If you feel that you need emergency treatment, please get help first or call 911.
Non-Emergency Medical Transportation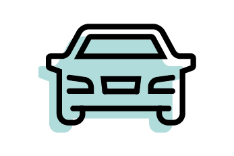 If you need a ride to your health care appointments, we can help - this includes things like PCP office visits, labs, x-rays or therapy. Non-emergency transportation services do not require prior approval.

We can schedule transportation on a recurring basis ahead of time. Please note it is important to call 2 business days in advance of your appointment to schedule the transportation. If you have healthcare-related transportation needs, please call the contact info below, as we can arrange a wheelchair van or other services if needed.
If you need to cancel your transportation services, please call 24 hours in advance of your appointment.
To learn more about your benefits, see Chapter 4 of your Evidence of Coverage (see our Member Materials and Forms page).

Over-the-Counter (OTC) Benefit
Your coverage includes non-prescription OTC health and wellness items like vitamins, sunscreen, pain relivers, cough and cold medicine, and bandages.
You can use your Healthy You card:
Online: Visit www.athome.medline.com/en/card
By Phone: Call (833) 569-2330 (TTY:711) Monday to Friday, 8 a.m. to 7 p.m., EST.
By Mail: Fill out and return the OTC Order Form in the OTC Product Catalog
In retail: At select participating retail locations
To learn more about your OTC benefit, including how much you have to spend, refer to your Evidence of Coverage (EOC) or contact Member Services. If you need, Member Services can get someone on the call who speaks your language.
Click on this link to view your Evidence of Coverage and OTC Product Catalog. Refer to your OTC Product Catalog for a complete list of plan-approved OTC items or call Member Services for more information. You can also visit www.OTCNetwork.com for information about your Health You card.

24-Hour Nurse Advice Line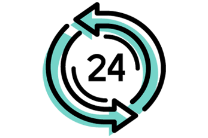 Molina Healthcare's Nurse Advice Line has highly trained nurses that can help you 24 hours a day, 365 days a year. They can help you decide what to do to get your family feeling better fast. A nurse can help you decide if you or your child should see a provider right away. There are times where you have questions, but you do not think you need to see your provider. We can look up health information from a trusted source and provide recommendations based on symptoms. Call the Nurse Advice Line. You can talk to a nurse in your language about any health problem. Our Nurse Advice Line receives more than 500,000 health advice calls from Molina Medicare members across the United States every year.
Our call center has been reviewed and approved by a national quality review organization (URAC) since 2007. They will help you 24 hours a day, 7 days a week.
English & Spanish: (800) 424-5891
For the deaf and hard of hearing, please call TTY: 711

Other standard benefits
Check your Member Materials and Forms to see all the standard benefits offered by Molina Medicare.
For more information or if you have questions, please call Member Services.
*Printed copies of information posted on our website are available upon request.