Molina Mobile App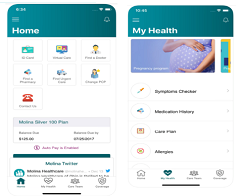 Manage your health care anytime, anywhere.
Sign into the Molina App with your MyMolina ID number and password. Get secure access to:
View your Molina Member ID Card
Find a doctor near you with Doctor Finder
Use the Urgent Care Finder
Call the 24-Hour Nurse Advice Line
Use the Symptom Checker
Find your Favorite Doctor Option
Use Face ID Recognition
How to download Molina Mobile
Use the link to the app on the App Store or on Google Play.
Find the app on your Apple or Android smartphones.
✓ Open the App Store or Google Play Store
✓ Search "MolinaHealthcare"
✓ Download the Molina Mobile App
Scan the QR Code: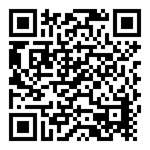 Register for the MyMolina member portal here: MyMolina.com.