New Members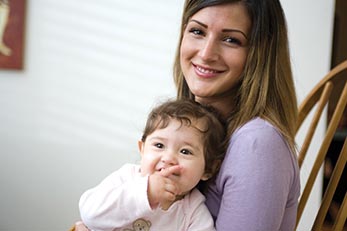 Welcome to Molina Healthcare!
Thank you for choosing Molina Healthcare. We want to help you get the most out of your health plan. Let's get you started!
Step 1: Review your Member Handbook. If you would like a copy mailed to you, call Member Services at 1 (888) 999-2404 (TTY/TDD: 711). You can view the Quick Start Guide online (which is also included in the Welcome Kit).
Step 2: Pick a primary care provider, often referred to as a PCP, as soon as possible. Most people will pick a doctor such as a general, family or internal medicine doctor. You may also choose a pediatrician for your children. Molina female members can choose an OB/GYN as their PCP. If you have questions or need help selecting a doctor in your area, call Molina Member Services at 1 (888) 999-2404, (TTY/TDD: 711).

Visit Find a Provider to help you find a doctor.

Note: If you do not select a PCP, Molina will do it for you and all those covered in your family. We will choose a doctor based on your address and preferred language. Our goal is to make sure your PCP is a good match for you.
Step 3: Schedule a Wellness Checkup within 90 days of enrolling with Molina. This is an important meeting with your new doctor. It is a good way to find out if the doctor is a good match for you. At this meeting you will discuss your health needs and health history. You will also learn about health screenings that are important to keeping you healthy.
Step 4: Register today for MyMolina (MiMolina.com en Espanol)! It's our easy-to-use web portal where you can manage your health care online. You will log in with your ForwardHealth ID number.
REMEMBER: You must have a ForwardHealth ID card to get BadgerCare Plus or Medicaid SSI benefits. Always carry your ForwardHealth ID card. Show it every time you go to the doctor or hospital and every time you get a prescription filled.
Your official Molina ID cards for you and your eligible family members will be mailed to you. Keep that card with your ForwardHealth ID. That way your doctor's name and Molina's 24-Hour Nurse Advice Line phone numbers will be close at hand.