Complaints, Grievances & Appeals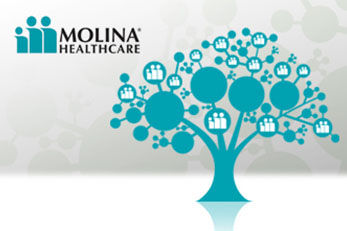 Member Complaints, Grievances and appeals
You may not always be happy with Molina.  We want to hear from you.  Molina has people who can help you.  Molina cannot take your benefits away or charge you any fees because you make a grievance, appeal, or ask for a State Fair Hearing.  We would like to know if you have a complaint about your care at Molina Healthcare Health Plan.  There are two (2) ways to tell Molina about a problem:        
Grievance or Appeal
A Grievance is a way for you to show dissatisfaction about things like:
The quality of care or services you received;
The way you were treated by a provider; or
A disagreement you may have with a Health Plan policy
An appeal is a way for you to ask for a review when you health plan:
Denies or gives a limited approval of a requested service
Denies, reduces, suspends or ends a service already approved; or
Denies payment for a service; Or fails to:
Act within required time frames for getting a service;
Respond to a grievance or appeal issue within the required response times identified below.
Molina must provide written Notice of Action if any of these actions happen.  The Notice of Action will tell you what we did and why and give you your rights to appeal or ask for a State Fair Hearing.
Molina Healthcare will send you something in writing if we make a decision to:
Deny a request to cover a services for you:
Reduce, suspend or stop services before you receive all of the services that were approved; or
Deny payment for a service you received that is not covered by Molina Healthcare
We will also send you something in writing if, by the date we should have, we did not:
Make a decision on whether to okay a request to cover a service for you; or
Give you an answer to something you told us you were unhappy about.
Molina must write you within 10 days and let you know we received your appeal.  Molina must provide written notice of a decision within 30 days unless it is an expedited review.  The maximum time Molina can take to resolve a grievance or appeal is 45 days. 
You have some Special Rights when making a Grievance or Appeal:
A qualified clinical professional will look at medical grievance or appeals
If you do not speak or understand English, call 1-888-999-2404 to get help from someone who speaks your language
You may ask anyone such as a member advocate, family member, your minister, a friend, or an attorney to help you make a grievance or appeal.
We want you to have access to the complaint and grievance process and can help you through each step.
HOW TO: