Medi-Cal for Kids and Teens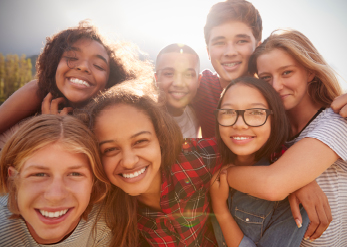 Member Information
Children, teens, and young adults (under age 21) enrolled in Medi-Cal qualify for free services and support to stay or get healthy. This includes check-ups, shots, health screenings, and treatment for physical, mental, and dental health problems.
Free Check-Ups
It's important to take your child to regular check-ups, even if they're not sick. Regular check-ups can help keep your child healthy. Check-ups can find and prevent health problems early.
All care is free unless you have Share of Cost when you qualified for Medi-Cal.
Schedule a Check-Up
You can get help to:
Find a doctor or set up an appointment
Get a free ride to and from your appointment
Ask for language assistance at your appointment
Ask for interpretive services
Call
Your Managed Care Plan
The phone number is on your plan ID card and your plan's website
Or Call
Medi-Cal Member Help Line
Phone: (800) 541-5555
TDD: (800) 430-7077
Web: www.dhcs.ca.gov/myMedi-Cal
What Happens at a Check-Up
Your doctor will:
Do a physical exam
Ask about your family's health history
Give shots (when needed)
Talk about dental health
Give fluoride varnish and fluoride supplements (when needed)
Help you find a dentist
Check hearing and vision
Discuss important health topics, such as:

Development
Behaviors
Mental health
Nutrition
Sleep
Safety
Sun protection
Your doctor will also check for:
Developmental milestones
Lead poisoning
Anemia, if at risk
Autism
Depression and anxiety in new mothers
Tuberculosis (TB), if at risk
Cholesterol, if at risk
Other health issues or concerns you have
Covered Services
If a doctor finds a physical, dental, or mental health problem, Medi-Cal for Kids & Teens covers the care needed to treat it.
Covered services include:
Physical health services, including primary care and specialist visits
Mental health and drug or alcohol treatment services, including therapy
Dental check-ups and follow-up services
Vision services, including eyeglasses
Hearing services
COVID-19 testing and treatment
Medical equipment and supplies, including durable medical equipment
Medication
Lab tests, including blood tests to check lead levels, and any needed follow-up care
Physical, occupational, and speech therapy
Home health services, including nursing care
Hospital and residential treatment
For teens/young adults:

Sexual and reproductive health services
Pregnancy check-ups

All other needed services, as your provider determines
If Your Child is Denied Care
Children enrolled in Medi-Cal have the right to regular check-ups and medical services.
Read the Your Medi-Cal Rights Guide if your child's care was denied, reduced, or stopped.
Support
Contact us if you have questions or want to learn more.
Resources
Patient Materials
Outreach Brochures