Apple Health (Medicaid) Renewals
Since you're enrolled in Apple Health for health care coverage, the state reviews your information each year to make sure you're still eligible for benefits. When the time comes to renew your coverage, it's important that you act quickly.

As your health plan, we want to make sure you're able to keep getting the care you need, when and where you need it. So, we try to make it easy for you by telling you what you need to know.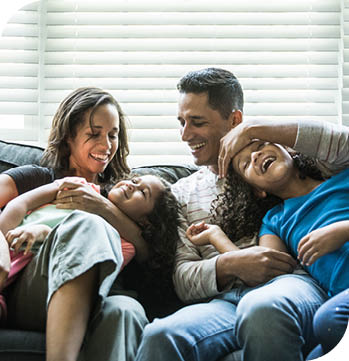 When to renew
You have to renew your coverage each year.

When your renewal date is near, you should get a renewal letter by mail from Washington Healthplanfinder. Be sure to open the letter and read the instructions. Follow the instructions and return any requested information as soon as possible.
Molina Healthcare of Washington will send you reminders, too, so you won't miss a deadline.
Note: Make sure your contact information is up to date with Washington Healthplanfinder and with Molina Healthcare of Washington so you don't miss an important message about your renewal.Click here to update your contact info now!
Information you need
To make it easier when you renew, you should have the following ready:
Social Security Numbers (SSN) for each household member who is applying for coverage and has a SSN
Birthdates for all members of your household
Income information for all adults and minors 14 and over who are required to file a tax return. This may include:


Paystubs
W-2 forms
Wage and tax statements

Your immigration information (if this applies to you). This may include:


Passport, alien card or immigration number for legal immigrants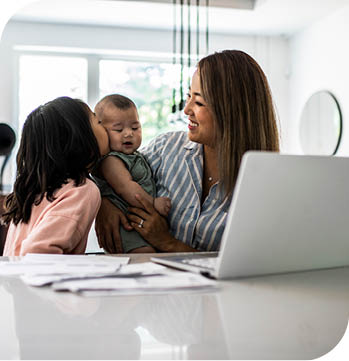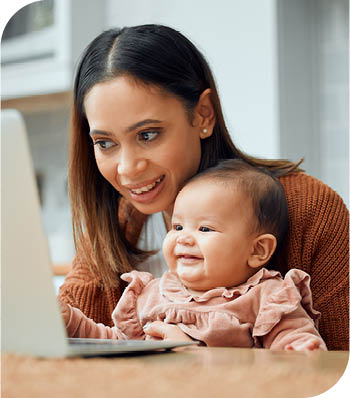 How to renew
There are several ways to renew. Choose the one that's best for you. It is fastest to apply online.
Online
Log in to Washington Healthplanfinder and follow the renewal instructions.
By mail
Download an Application for Healthcare Coverage and mail it to:
Washington Healthplanfinder
P.O. Box 946 Olympia, WA 98507
Or fax it to (855) 867-4467
By Phone
Call the Washington Healthplanfinder Customer Support Center at (855) 923-4633 or TTY: 1-855-627-9604.
In Person
Local resources who, at no additional cost, can help you apply for health coverage can be located here: wahealthplanfinder.org or type Navigator Search Washington Healthplanfinder in your internet search bar.
How to get help
If you need help completing your renewal, we can help. Call the Health Plan Renewals Team at (866) 916-0920 (TTY 711) or you can call Washington Healthplanfinder Customer Support at 1-855-WAFINDER (855) 923-4633 or TTY: (855) 627-9604.
To get in-person help with your application, search for a Navigator or Broker via the customer support link at wahealthplanfinder.org.
Language or disability: To get free help in your language (including an interpreter or translation of printed materials) or a disability accommodation, call 1-855-WAFINDER (855) 923-4633.
If you have questions for us, please call Member Services at (800) 869-7165 (TTY 711) or email us at HealthPlanRenewals@MolinaHealthcare.com.We're here to help you in any way we can.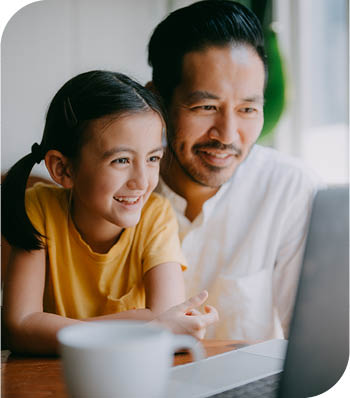 Commonly asked questions and their answers
Q. What happens if I miss my renewal date?
A. If you've missed the deadline to renew, but you would like to continue coverage, please contact Washington Healthplanfinder as soon as possible. If you are found eligible within 90 days after the date you lost coverage, you will be covered for the period you were without coverage.
The fastest way to renew your lost coverage is to go online. You may also call (855) 923-4633.
Q. What happens if I'm no longer eligible for Apple Health (Medicaid)?
A. You may qualify for other health insurance. The Health Insurance Marketplace is a great way to get coverage. Click here to learn more about Molina Marketplace or call (888) 858-3492 (TTY 711). If you are turning 65 years old or have certain disabilities, you may also qualify for Medicare whether or not you are still eligible for Apple Health. We offer Medicare Advantage plans which include all Original Medicare benefits and much more. If you are eligible or may become eligible for Medicare, call (866) 403-8293, (TTY 711) or visit the Medicare website.
Q. What if I didn't receive a renewal letter?
A. Have you moved or changed your phone number? Washington Healthplanfinder may not have your current contact information.
Q. What should I do if my benefits were ended by mistake?
A. If you think your Apple Health benefits were ended by mistake, you have the right to request an appeal, but you must make your request within 90 days of receiving your written notice about your benefits ending. If you have a question, request, complaint or dispute about something related to your Washington Healthplanfinder application or eligibility, you can use this page to help you decide how best to resolve your issue. We want to help fix your problem as quickly as we can.
IMPORTANT: Before you go further, is your issue regarding Washington Apple Health (Medicaid)? If so, you'll want to contact the Health Care Authority (HCA). They administer the Washington Apple Health program and can help you with your questions, eligibility and coverage. Washington Apple Health: (800) 562-3022
Washington Apple Health Email:askmagi@hca.wa.gov Online: Secure web form
Assistance in your local area: HCA community-based specialists
Q. What should I do if my income changes?
A. You must report income changes to the Health Care Authority (HCA) within 30 days. Changes can include:
One-time gifts or payments
A change in hourly wage or salary
A change in full- or part-time employment status
Gain or loss of employment
If you don't report income changes, you may lose your benefits and may have to pay for any bills paid by Molina Healthcare or the Washington State Health Care Authority.