Behavioral Health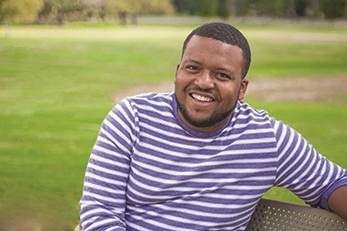 Integrated Behavioral Health
Effective January 1, 2022, Affinity by Molina Healthcare will be managing your behavioral health benefits, instead of Beacon Options. Please click here for the notice that was mailed to all Affinity by Molina Healthcare members with details.
Affinity provides Mental Health and Substance Abuse services through Beacon Health Options, a behavioral health managed care company. Although all Affinity programs have behavioral health benefits, the benefit packages do differ in their coverage of inpatient and outpatient care. Contact Beacon Health Options at 800.974.6831 for additional information about a particular Member's Behavioral Health Benefit.
Services are provided, as follows:
Members may self-refer for Behavioral Health services to an In Network Provider. No Primary Care Provider referral is needed.
Members may request Behavioral Health Services by calling the Beacon Health Options toll free number for a referral, or by going on the Beacon Health Options website www.beaconhealthoptions.com or by contacting any of the participating providers listed in the Affinity Provider Directory (Coming Soon).
If you believe there is an emergency, you do not have to call Beacon Health Options. Members should dial 911 or go to the nearest Emergency Room.
A Beacon Health Options Clinician is available at 800.974.6831, 24 hours a day, 7 days a week.
Beacon Health Options provides behavioral health and substance abuse services. Beacon Health Options' network specialists develop and deliver services for our Members. Visit www.beaconhealthoptions.com for a listing of providers, to research community resources or to access the Beacon Healthwise Knowledge Base (Coming Soon).
Contact Information
Phone Numbers
24 Hour Clinical Access: 800.974.6831

Main Number: 781.994.7500

Fax Number: 781.994.7600

TTY [For Hearing Impaired]: 711
Feedback
We improve when you share. Take a moment to fill out our Feedback Survey (Coming Soon).
Visit their Web site at www.beaconhealthoptions.com or contact them at 888.438.1914. To view your claims, visit MyBeacon portal (Coming Soon). Additionally, there are resources available to access information regarding Transition Age Youth (TAY) and members with First Episode Psychosis (FEP) (Coming Soon), community forums, volunteer activities (Coming Soon), and community organizations (Coming Soon).
Medicaid LogoTo learn more about applying for health insurance, including Medicaid, Child Health Plus, Essential Plan, and Qualified Health Plans through NY State of Health, The Official Health Plan Marketplace, visit nystateofhealth.ny.gov or call 855.355.5777.