Important Information and toll free numbers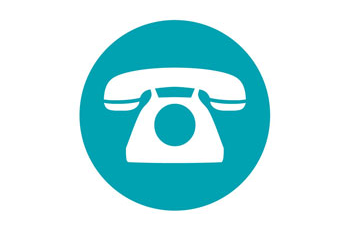 Member Services
STAR, STAR+PLUS & CHIP: 8:00 a.m. - 5:00 p.m. local time, Monday to Friday (866) 449-6849
CHIP Rural Service Area (RSA) (CHIP including CHIP Perinatal): 8:00 a.m. - 5:00 p.m. local time, Monday to Friday (877) 319-6826
Health Insurance Marketplace: 8:00 a.m. - 5:00 p.m. local time, Monday to Friday (888) 560-2025
Medicare: 8:00 a.m.- 8:00 p.m., 7 days a week, local time (866) 440-0012
For After Hours and Weekend Coverage: Call Member Services and leave a message. Your call will be returned by the next business day.
Molina Dual Options STAR+PLUS MMP: 8:00 a.m. - 8:00 p.m. local time, Monday to Friday (866) 856-8699 *Assistive technologies, including self-service and voicemail options are available on holidays, after regular business hours and on Saturdays and Sundays.
TTY/TDD: 711
Information in other formats
Information is available in English and Spanish. For assistance with interpretive services, call Member Services.
Getting Services
Your Primary Care Physician (PCP) will help you get most of your covered services. If they cannot provide you a service, they will send you to a doctor who can. If you need help finding a doctor, call Member Services.
In case of an emergency dial 911, or go to the nearest Emergency Room.
Service Coordination (STAR+PLUS)
For information about special services to help you manage your health, such as Long Term Services and Supports and Behavioral Health, call: (866) 409-0039
Provider Services
Providers may contact Molina Provider Services to obtain information regarding Claims, Complaints and Appeals, Member Eligibility, Benefits, Utilization Management, Quality Improvement, Prior Authorizations and Referrals.
Provider Services/Relations, 8:00 a.m. - 5:00 p.m., Monday to Friday: (855) 322-4080
Provider Services/Relations(Medicare) 8:00 a.m. - 8:00 p.m., Monday to Friday (866) 440-0012
e-mail: MHTXProviderServices@MolinaHealthcare.com
For After Hours and Weekend Coverage: Call Member Services and leave a message. Your call will be returned by the next business day.
Behavioral Health Services
Molina Member Services: (866) 449-6849
Behavioral Health Services Toll-Free Hotline
(Includes mental health and substance use treatment) Bexar, Dallas, El Paso, Harris, Jefferson and Hidalgo Service Areas: (800) 818-5837
We can help you in English and Spanish. Interpreter service will be used for any other language.
Members who are deaf or have a hard time hearing can call the Relay Texas TTY:
(800)735-2989 or dial 711 (English)
(800) 662-4954 (Spanish)
If you are in a critical or emergency situation, go to an emergency room that is close to
where you are.
Behavioral Health Service employees are ready to help you 24 hours a day, 7 days a week.
You do not need to ask your doctor to get behavioral health services.
You can call Member services and they can help you find a doctor, counselor, or other behavioral health (mental health or substance use treatment) provider that best meets your needs.
Service Coordination is a special service for STAR+PLUS members to help you manage your health, long- term service and supports and behavioral health care needs. You can contact your Service Coordinator by phone with questions and concerns at (866) 409-0039.
Molina Healthcare's 24-Hour Nurse Advice Line
Members can call Molina Healthcare's Nurse Advice Line 24 hours a day, 365 days a year. Our nurses are ready to answer your medical questions. You can talk to a nurse for health care advice in your language. They will help you get the care that you need.

Members can call the Nurse Advice Line with health questions.
English: (888) 275-8750*
Spanish: (866) 648-3537*
Deaf and Hard of Hearing: 711*

*The Nurse Advice Line is for Molina Members only.
CHIP, STAR, STAR+PLUS and MMP Program Help Line (Enrollment Broker)
In order to join Molina Healthcare, you must apply and be eligible for Medicaid or CHIP. You can apply by calling 2-1-1 or go to Your Texas Benefits.
Once you have been approved, you will receive an enrollment packet in the mail. You will need to choose a health plan, or one will be chosen for you. You can find information about Medicaid or CHIP by calling the Enrollment Broker.
To join Molina Healthcare, call the Enrollment Broker. They are available Monday- Friday, 8:00 a.m.- 6:00 p.m. Call (800) 964-2777 for CHIP and STAR and (877) 782-6440 for STAR+PLUS and MMP. TTY: (800) 735-2989 or 7-1-1 for hearing impaired. After hours and weekend coverage are not available.
For information on your benefits and covered services call 2-1-1
State Fair Hearings
If you are not happy with the result of your appeal for a disputed healthcare service, you can ask for a State Fair Hearing. Members may request a State Fair Hearing after the Molina appeal process is completed.
To request an appeal or State Fair Hearing, or if you have questions or want to receive the status of an appeal or State Fair Hearing, you can call Molina Member Services, toll-free (866) 449-6849 or call TTY: (800) 735-2989 (English)/(800) 662-4954 (Spanish) or mail a request to:
Molina Healthcare of Texas
Attention: Member Resolution Team
P.O. Box 165089
Irving, Texas 75016