Benefits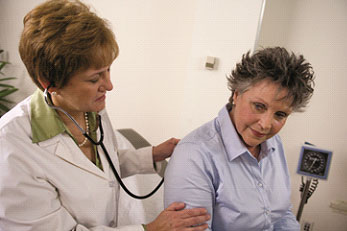 Our plan offers you the additional benefits you need and deserve.
As a Molina Dual Options STAR+PLUS MMP member, your Medicare and Medicaid benefits are coordinated so you get the most out of your plan!
Some of the benefits that are offered to you as a Molina Dual Options STAR+PLUS MMP member are doctor visits, inpatient hospital care, skilled nursing care, home health care, and much more - all with $0 copay!
Molina also offers a variety of other services under this plan, such as:
Dental
We offer supplemental dental services. Learn More.
Over-the-Counter (OTC Benefit)
This is a benefit offered by your plan that can be used many different ways. We are partnered with Convey Health Solutions so that you can order the health and wellness products you need most. You can order online, by phone, by mail, by mobile application, or in person with your OTC debit card. Learn more.
Transportation
If you need help getting to the doctor or pharmacy, transportation is available to you through the Non-Emergency Medical Transportation (NEMT) Services. NEMT services provide transportation to nonemergency health care appointments for Members who have no other transportation options. These trips include rides to the doctor, dentist, hospital, pharmacy, and other places you get Medicaid services. These trips do not include ambulance trips. For more information you can read your Member Handbook, call Member Services (866) 856-8699, TTY:711, Monday – Friday, 8 a.m. to 8 p.m., local time, or call Access2Care at (866) 462-4856, TTY: 711, 24 hours a day, 7 days a week. Please note: Transportation for members in a Nursing Facility is only covered when traveling to and from a dialysis appointment or when discharging from a Nursing Facility to a lower level of care or home setting.
Vision
Molina Healthcare's vision services include a routine eye exam and glasses to help you see well and stay well.
Need more Information?
Your Molina Dual Options STAR+PLUS MMP Member Handbook has details about all your available benefits. If you have questions, we have answers! Give Member Services a call.
Use the Molina Dual Options STAR+PLUS MMP searchable online provider directory to find providers in your area.
*Authorization and/or referral may be required.