Behavioral Health & Substance Abuse Services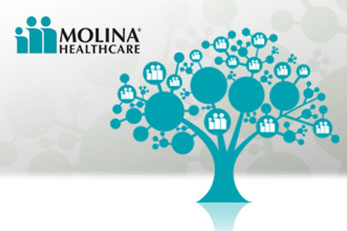 ​​
W
hat's covered
Molina Healthcare covers behavioral health services and treatment for substance abuse. You can get services or receive treatment from providers in our network.
We cover behavioral health services, such as:
Mental health and psychological evaluations and assessments
Crisis intervention
Treatment plan (development, review and modification)
Community treatment
Client centered consultation
Community support (individual, group, residential)
Mental health intensive outpatient
Psychological services
Psychotropic medication administration, monitoring and training
Therapy/Counseling
Medicaid health rehabilitation services
Alcohol and substance abuse rehabilitation services
Targeted case management
Social work services
Licensed clinical professional counselor (LCPC) services
Other behavioral health services
Members 20 years of age and younger can also get Mobile Crisis Response Services. These services are similar to those covered through the state of Illinois' Screening, Assessment and Support Services (SASS) program. Any child or youth in a mental health crisis who may need inpatient hospitalization should get a mobile crisis screening. To request a mobile screening for a child or youth in crisis, call our Behavioral Health Crisis Line. It is available 24 hours a day, 7 days a week.
Molina staff will help you coordinate your care
Living with health problems and managing them can be hard. Molina Healthcare's care coordination program can help you get the care you need. The programs are offered at no cost to you.
Molina Healthcare staff can help you:
Access services that you are eligible to receive.
Set up appointments with in-network providers.
Set up transportation.
Connect with community resources.
The professionals who work in the care coordination program are called care coordinators. All care coordinators are nurses or social workers. As a Molina Healthcare member, you will have a dedicated care coordinator to assist you.
How can I contact my case manager?
To be connected to your care coordinator, call Member Services at (855) 687-7861 (TTY/Illinois Relay Service 711). A representative will be able to connect you.
24-Hour Behavioral Health Crisis Line
Members can call Molina Healthcare's Behavioral Health Crisis Line 24 hours a day, 365 days a year. The service connects you to a qualified nurse who can speak to you in your language.
English: (888) 275-8750
Spanish: (866) 648-3537
TTY for Deaf and Hard of Hearing: (866) 735-2929 
Member Handbook
It tells you what you need to know about your Molina Healthcare HealthChoice Illinois MLTSS plan. Member Handbook​

How do members get care?
Call Member Services at (855) 687-7861 if you need behavioral health or substance abuse services. If you have a behavioral health crisis, call our Behavioral Health Crisis Line at (888) 275-8750. We can help you get the care you need.