About Your Care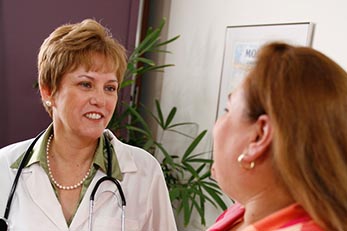 We want to give you good care!
Molina Healthcare works with our providers to give you good care. We look at your Member benefits and make choices about your home and community based waiver services and behavioral health care based on what you need. We want you to know:
We do not reward providers to deny care.
We do not reward staff or other people to deny care or give you less care.
We do not pay extra money to providers or our staff Members to deny tests or treatments that you need to get better or stay healthy.
Out-of-Network Services
If a Molina Healthcare provider is unable to provide a Member with necessary and covered services, Molina Healthcare must cover the needed services through an out-of-network provider. The cost to Members should be no greater than it would be if the provider were in Molina Healthcare's network. This must be done in a timely manner for as long as Molina Healthcare is unable to provide the service.
After-Hours Care
Sometimes you get ill after hours.
You can also call our Nurse Advice Line toll-free. Our nurses can help you any time of the day or night. They will tell you what to do or where to go to be seen.
​​