Behavioral Health & Substance Abuse Services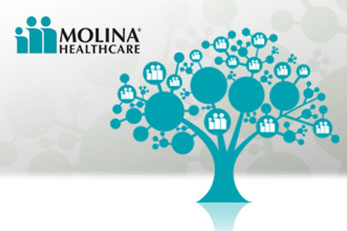 What's covered
Molina Healthcare covers behavioral health services and treatment for substance abuse. You can get services or receive treatment from providers in our network.
We cover behavioral health services, such as:
Mental health assessments
Psychological evaluations
Treatment plan (development, review and modification)
Case management
Crisis intervention
Mental health intensive outpatient care
Rehabilitation
Psychotropic medication administration, monitoring and training
Therapy/counseling
Day treatment services
Detox services (medically monitored or medically managed)
Ancillary psychiatric diagnosed services
Members 20 years of age and younger can also get Mobile Crisis Response Services. These services are similar to those covered through the state of Illinois' Screening, Assessment and Support Services (SASS) program. Any child or youth in a mental health crisis who may need inpatient hospitalization should get a mobile crisis screening. To request a mobile screening for a child or youth in crisis, call our Behavioral Health Crisis Line. It is available 24 hours a day, 7 days a week.
24-Hour Behavioral Health Crisis Line
Members can call Molina Healthcare's Behavioral Health Crisis Line 24 hours a day, 365 days a year. The service connects you to a qualified nurse who can speak to you in your language.
English: (888) 275-8750
Spanish: (866) 648-3537
TTY for Deaf and Hard of Hearing: (866) 735-2929
Member Handbook
It tells you what you need to know about your Molina Healthcare Family Health Plan. Member Handbook
How do members get care?
Call Member Services at (855) 687-7861 if you need behavioral health or substance abuse services. If you have a behavioral health crisis, call our Behavioral Health Crisis Line at (888) 275-8750. We can help you get the care you need.