The Elderly Waiver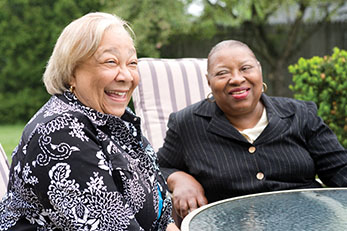 The Elderly Waiver
The Elderly Waiver is for t​hose people 60 years or older who live in the community. It is also known as the Aging Waiver or the Community Care Program (CCP).
What's Covered
Adult Day Service, includes transportation
Emergency Home Response
Homemaker
Adult Day Service (Also known as Adult Day Health)
This service is a daytime community-based program for adults not living in Supported Living Facilities. Adult Day Service provides a variety of social, recreational, health, nutrition and related support services in a protective setting. Transportation to and from the center and lunch are included as part of this service.
Emergency Home Response (Also known as Personal Emergency Response System)
This electronic equipment allows members 24-hour access to help in an emergency. The equipment is connected to your phone line and calls the response center and/or other forms of help once the help button is pressed.
Homemaker
This is an in-home caregiver hired through an agency. The caregiver helps with housekeeping tasks such as meal preparation, shopping, light housekeeping and laundry. The caregiver can also help with hands-on personal care tasks such as personal hygiene, bathing, grooming and feeding.
HealthChoice Illinois Member Handbook
It tells you more about the long term services and supports (LTSS) available under the HealthChoice Illinois program. Read more​.

Who do I contact for more information?
Please call Member Services at (855) 687-7861 if you have questions.​​​​​​​​​