HealthChoice Illinois MLTSS Waiver Programs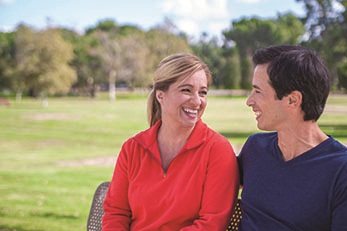 ​​
We want you to stay well and live independently
Molina Healthcare is dedicated to getting you the help and care you need. If you are a Member of our HealthChoice Illinois MLTSS plan, there are waiver services available which will provide you services to help you live independently.
Eligibility
The Illinois Department of Human Services (DHS) has waiver services available for Members who qualify. DHS performs an assessment, called a determination of need (DON), to see if Members qualify for waiver services. If a Member qualifies for waiver services, the Member will be able to get home and community-based services.
Members on the Molina Healthcare MLTSS program will receive the MLTSS Member Handbook with more information in their new Member welcome packet.
Waiver Programs
The waiver programs offer long term services and supports to help you live in your own home or in a community setting. Not all services will be right for you. Once you agree to these services, Molina Healthcare will work with you to arrange them.
There are five waiver programs offered to eligible Molina Healthcare MLTSS members.
For Members served by the Persons with Disabilities Waiver, the Persons with Brain Injury Waiver and the People with HIV/AIDS Waiver, you may be eligible for Personal Assistant Services. A Personal Assistant is an in-home caregiver who you hire and manage. Molina Healthcare may help you assess if you are eligible for Personal Assistant Services. Read more.

HealthChoice Illinois MLTSS Member Handbook
It tells you what you need to know about the waiver programs long term services and supports (LTSS) available to eligible Molina Healthcare HealthChoice Illinois MLTSS Members. Read more​
Who do I contact for more information?
Please call your dedicated Molina Healthcare case manager, or call Member Services at (855) 687-7861 TTY: 711, 8:00 a.m. - 5:00 p.m., Monday- Friday, if you have questions.​​