Molina Healthcare staff will help coordinate your care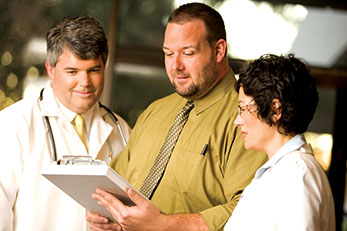 ​​
Li
ving with health problems and managing them can be hard. Molina Healthcare's care coordination program can help you get
the care you need. The programs are offered at no cost to you.
Molina Healthcare staff can help you:
Access services that you are eligible to receive.
Set up transportation.
Identify any gaps in care or healthcare needs.
Access resources to help you with special health care needs and/or your caregivers deal with day-to-day stress.
Assess eligibility for long-term care services and supports.
Connect with community resources.
Find services that might not be benefits. This includes community and social services programs such as physical therapy with the schools or "Meals on Wheels."
How do I receive help with my benefits?
To be connected to Molina Healthcare, call Member Services at (855) 687-7861 (TTY/Illinois Relay Service 711). A representative will be able to connect you.​​