Care Coordinator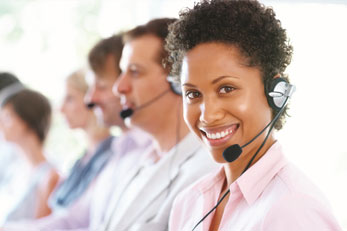 Our staff will help coordinate your care
As a Healthy Connections Prime member, you will have a Molina Care Coordinator assigned to help you manage your health care needs. The Care Coordinator will be your single point of contact at Molina for questions and information. The Care Coordinator will also arrange services and programs that will help with your health issues. The programs are offered at no cost to you.
Our Care Coordinator can help you:
Arrange for services with a primary care provider (PCP), caregivers and any other identified provider

Get services that you are eligible to receive

Set up appointments, tests and health screenings

Arrange for transportation

Identify any gaps in care or health care needs

Access resources to help you with special health care needs and assist your caregivers with day-to-day stress

Coordinate moving from one setting to another. This includes being discharged from the hospital

Assess eligibility for long-term care services and supports

Connect with community resources

Find services from additional resources, including community and social services programs like physical therapy or "Meals on Wheels"
How do I enroll?
Shortly after you become a member of our health plan, a Molina Care Coordinator will contact you. The Care Coordinator will tell you about our program and ask you questions about your health. After getting your health information, we will work with you and your health care providers to create a plan to meet your health care needs and preferences.
Who do I contact for more information?

For more information about Molina's Case Management Program, call Member Services at (855) 735-5831 8:00 a.m. to 8:00 p.m., Monday through Friday (TTY/TDD:711). Member Services can connect you with your Molina Care Coordinator who can answer your questions. You can also ask your Care Coordinator for a referral or ask to be removed from a program.