Transportation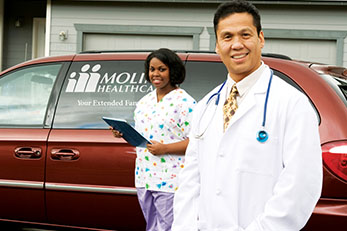 What's Covered?
Transportation is available for doctor appointments, dialysis, x-rays, lab work, drug store or other non-emergency medical appointments.
To ask for a ride, call the Healthy Connections transportation broker between 8 a.m. and 5 p.m., local time. Please request a ride at least three (3) days before your appointment. If you need to cancel a ride, please call at least twenty-four (24) hours in advance.
To schedule or cancel your ride, call one of the toll-free numbers below. You can also call Member Services. They can help schedule or cancel a ride for you.
(866) 910-7688
(866) 445-6860
(866) 445-9954
Emergency Medical Transportation
Emergency transportation (ambulance) or ambulance transport services provided through the "911" emergency response system will be covered when medically necessary.
Gas Mileage Refund
Did you know Molina members can be reimbursed for personal car gas mileage for trips to medical visits? The instructions and blank reimbursement form can be found on the ModivCare website
HERE
. Please make sure your form is completely filled out and that your doctor or counselor signs the form as proof that you were at your appointment.
Member Handbook
It tells you what you need to know about your Molina Healthcare of South Carolina Health Plan.
Learn More.