Behavioral Health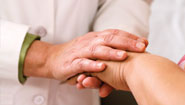 What's Covered?
Molina Healthcare of South Carolina covers all behavioral health medically necessary services that are offered. Medically necessary means that a service is needed to prevent, diagnose or treat a mental health and or substance use disorder. These services are provided in:
hospitals
residential facilities
community outpatient clinics
Getting Care
Please call Member Services at (855) 882-3901 from 8:00 a.m. to 6:00 p.m. Monday through Friday if you need help with:
a behavioral health referral
questions about your behavioral health benefits or needs
accessing services within our behavioral health provider network
Member Handbook
Your Member Handbook tells you what you need to know about your Molina Healthcare of South Carolina Health Plan.