Renew Your Benefits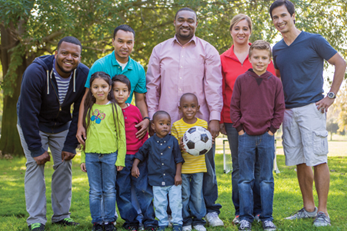 Don't miss out on important updates about your health benefits. If you've moved or you have a new phone number or email, it's important to call Healthy Connections to give them your new contact information. Call (888) 549-0820 TTY: (888) 842-3620. For more information about keeping your contact information updated, click HERE.
You may receive a Healthy Connections Annual Review Form in the mail soon from the South Carolina Department of Health and Human Services (SCDHHS). If you do, it's important to complete and return this form as soon as possible. If you do not return the completed form, you could lose your Medicaid and Molina benefits.
Just Follow These 3 Steps to Renew Your Benefits:
Step 1: Check Your Mail.
SCDHHS will send you a Healthy Connections Annual Review Form when it's time to renew your benefits.
Step 2: Fill Out Your Renewal Form.
Step 3: Send Your Completed Form Back.
There are 5 ways to send your information:
By Mail:
SCDHHS, Central Document Management
PO Box 100101
Columbia, SC 29202-3101
By Fax: (888) 820-1204
By Email: 8888201204@fax.scdhhs.gov
In Person: Visit a Healthy Connections County Office. You can find one near you by visiting www.scdhhs.gov/site-page/where-go-help.
By Portal: Submit through the South Carolina Healthy Connections Document Upload Tool by clicking HERE. You do not need to create an account to use this tool.
What to Do If You Need Help:
If you need help completing the Healthy Connections Annual Review Form, call the Healthy Connections Member Contact Center at (888) 549-0820. The Member Contact Center is open from 8 a.m.-6 p.m. Monday-Friday and 9 a.m.- 2 p.m. on Saturday.
Information You May Need to Renew Your Benefits:
Social Security Numbers (or document numbers for legal immigrants who need insurance)
Employer and income information for you and everyone in your family. This includes paystubs, W-2 forms, or wage and tax statements)
Policy numbers for your current health insurance
Information about job-related health insurance available to you and your family
What Happens If Your Healthy Connections Annual Review Form Is Not Sent Back on Time?
You must return your review form by the due date provided on the form. If you do not, you may be at risk of losing your Medicaid benefits. Call SCDHHS at (888) 549-0820 if you think you missed your due date.