Disease Management Programs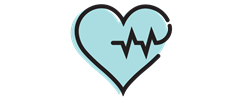 Senior Whole Health offers Disease Management Programs that can help you manage your chronic health conditions. Our programs offer learning materials, advice and care tips. We also help you work with your provider. The goal is to help you learn to manage your health conditions.
Members are found through medical or pharmacy claims. Members are enrolled in the program(s) that meets their needs. If your health condition is more complex, we may have a Nurse Care Manager call you. This nurse will work with your provider to make sure you have what you need to stay well. If you have a chronic condition not listed below you may contact us. We will refer you to a Nurse Care Manager for assistance.
You can choose to be removed from a program at any time.There are many ways you can be referred to these programs. One way to enroll is through your provider. You also can self-refer to the programs. There are certain requirements that you must meet. These programs are voluntary.
 Asthma Program® Breathe with Ease

This program is for adults with asthma. You will learn:
About asthma triggers
About early warning signs
How to use asthma medicines the right way
How to work with your provider to prevent asthma flare-ups
How to use a peak flow meter and an inhaler with a spacer.
 Program® Healthy Living with Diabetes

This program is for adults ages 18 and above living with diabetes. You will learn:
About the types of diabetes
About diabetes self-care (meal planning, exercise tips, diabetes medicines and much more)
How to work with your Primary Care Provider (PCP) and other members of your healthcare team to keep diabetes under good control.
® Heart Healthy Living Program

This program is for adults with high blood pressure, coronary artery disease and/or congestive heart failure. You will learn:
About coronary artery disease, high blood pressure and/or congestive heart failure
About taking your medicines
About making lifestyle changes to manage your condition, such as quitting smoking or changing your diet
Living with Chronic Obstructive Pulmonary Disease (COPD) Program
This program is for adults with COPD. You will learn:
How to quit smoking
About working with your provider to keep your COPD under control
The warning signs of COPD
How to take your medicines as ordered
For more information or if you have questions, please call Member Services.
*Printed copies of information posted on our website are available upon request.