Questions & Answer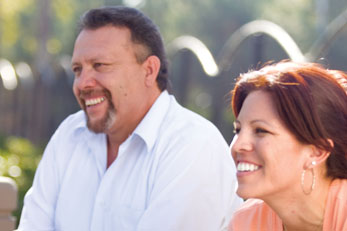 Q. How do I get medical services?
A. You should get all health care from Molina Healthcare participating providers. Your Provider Directory lists all the providers that are part of the plan. If you need a printed copy, call Member Services. It also lists other places you can go.
You can get the care you need from your Primary Care Provider (PCP). Your PCP can help you with the following:
Checkups
Tests and results
Shots
Illnesses
Specialist visits
Hospital visits
Your PCP name and number is located on your Member ID Card. If you need help, call Member Services.
You may also see these providers for physical exams and preventive care:
Federal Qualified Health Centers
County Health Departments
Q. How do I change my provider?
A. If for any reason you want to change your PCP, you must first call Member Services and ask for a new PCP. You may also request a PCP change at www.MyMolina.com.
If you have questions, please call Member Services.
If you need to change your PCP, call Member Services. You will be sent a new Member ID Card. The Member ID Card will have the new PCP's name, phone number and effective date of the change.
If your PCP has changed, call your new doctor to fill out a Medical Records Release Form. This will help your new doctor get your medical records from your previous doctor.
Q. How do I get translation services?
A. If you prefer to speak in your own language, Member Services can help. Call Member Services. If you are hard of hearing, call our TTY line. An interpreter will be available to speak with you. If you have an appointment, your doctor can help you find an interpreter. They can also help you speak to the doctor. An interpreter can help you:
Make an appointment.
Talk with your doctor or nurse.
Get emergency care.
File a grievance or appeal.
Get help from a pharmacist about taking medicine.
Q. What is a prior authorization?
A. Some treatment and services must be approved by your doctor or Molina Healthcare. When an approval is needed, it is called a "prior authorization". Your PCP will take care of any authorizations you need.
Q. Who can I call with questions, concerns or complaints?
A. Our Member Services team can help you. Our staff is bilingual and can answer any questions that you may have about your health plan benefits.
Q. How does Molina Healthcare look at new services?
A. Molina uses a medical review process to rate:
A new drug
Medical device
Medical rule or procedure
Surgical rule or procedure
Behavioral health rule or procedure
Therapy
We want to make sure that it is safe for sure. We also want to know if it is good for a medical symptom or condition. It is compared to cures. The goals of this process are:
To review and update coverage choices as new scientific proofs are found.
To review cases in order to decide if it is a certain service we should cover or not.
Molina Healthcare may deny a drug, device, protocol, procedure or other therapy that is new. We might say it is not medically necessary. If this happens, you can ask us why. You or your doctor can ask for this information. You can have copies of all the rules and procedures we used to make the decision. For information on this process, call Member Services.
Q. How do I get behavioral health services?
A. We can help you get behavioral health services. We can find you help for drug and alcohol abuse. Call Member Services.
Q. When do I get my new Subscriber Agreement and Member ID Card?
A. You should receive your new Subscriber Agreement and Molina Healthcare Member ID Card within 14 days after your enrollment is effective with Molina Healthcare.
Q. What if I need a dentist?
A. If you need dental services, you must get care from any dentist who accepts DentaQuest®. To find the nearest dentist in your area, call DentaQuest® at (855) 208-6768.
Q. What if I need vision care?
A. Your vision care is provided to you by Superior Vision. To find the vision care center nearest you, call (800) 879-6901.
Q. How can I get specialty care?
A. Your PCP will take care of most of your needs. There will be times when you will need to see other type of doctors. These doctors are called specialists. Examples of specialists are:
Cardiologist
ENTs (Ear, Nose & Throat)
Neurologist
Allergists
It is a good idea to check with Member Services if the doctor is part of Molina Healthcare. If you need a provider that is not part of Molina Healthcare, call your PCP to get prior approval from Molina.
Q. What if my doctor sends me for lab tests?
A. Your doctor will be sending you to a Molina network provider. If you need an out-of-network provider or for more information, contact Member Services
Q. How do I make an appointment?
A. You should see your PCP within 90 days of your enrollment or sooner. You should be able to get an appointment with your PCP or a specialist as follows:
Urgent Care – within (1) day
Routine Sick Care – within (3) weekdays
Well Care – within (1) month
Please contact us if you cannot get an appointment when you need one. You may call Member Services for help.
Q. How do I join Molina Healthcare?
A. To see if you are eligible, call Molina Healthcare at (844) 239-4911 (TTY:711).