Behavioral Health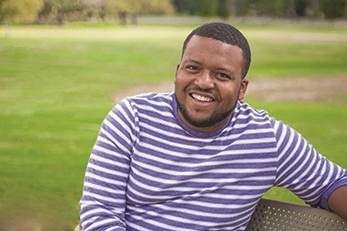 Effective January 1, 2022, Affinity by Molina Healthcare will be managing your behavioral health benefits, instead of Beacon Options. Please click here for the notice that was mailed to all Affinity by Molina Healthcare members with details.
What's Covered
Affinity by Molina Healthcare (Affinity) can help you get behavioral health services you and your family need. You must use a provider that is part of Affinity unless it is an emergency. You can call Affinity at (800) 223-7242 (TTY: 711). Your benefits cover:
Inpatient services

Outpatient services

Doctor visits

You might need to find a doctor that is in the plan. If so, call Affinity. You need to see providers that are part of Affinity unless it is an emergency. You do not need a referral to see a doctor; you can pick or change your behavioral health care provider or case manager at any time. If you want to change, call Affinity at (800) 223-7242 (TTY: 711). Your case manager can also help you. Affinity's hours are Monday through Friday, 8:00a.m.-6:00p.m., EST. Emergency coverage is available 24 hours per day, seven days per week.
Member Handbook
It tells you what you need to know about your Affinity by Molina Healthcare of New York Medicaid Managed Care (MMC) Health Plan. Read here.
How do members get care?
Call Affinity at (800) 223-7242 (TTY: 711).
Crisis and Hotlines
National Suicide Prevention Lifeline: 1-800-273-8255
Veterans Crisis Line: 1-800-273-8255 (Press 1)
Trevor Lifeline (for LGBTQ community): 1-866-488-7386
NY State Parent Helpline: 1-800-244-5373
CHAMP: Ombudsman Program, ombuds@oasas.ny.gov
Hotline: 1-888-614-5400
Affinity Nurse Advice Line: (English and Spanish): (844) 819-5977
NYS Child Abuse and Maltreatment Hotline: https://ocfs.ny.gov/main/cps/
Toll Free Telephone Number: 1-800-342-3720
TDD/TTY: 1-800-638-5163
Video Relay System: 1-800-342-3720
Member Services: 1-800-223-7242 (TTY:711)
New York State Contacts
---
To learn more about applying for health insurance, including Medicaid, Child Health Plus, Essential Plan, and Qualified Health Plans through NY State of Health, The Official Health Plan Marketplace, visit nystateofhealth.ny.gov or call (855)355-5777.