Member Resources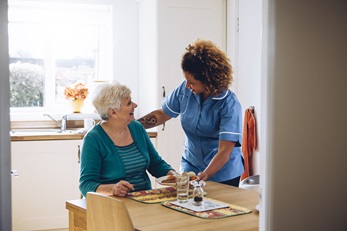 Transportation
As a member of Senior Whole Health of New York, you can get transportation to and from your medical appointments.
To schedule transportation, call 1-855-558-1638 and follow the prompts. Please have the following information ready before you call:

Date of appointment
Pickup time
Medical office's full street address and telephone number
Your member ID number (on your Senior Whole Health of New York ID card)
Any special needs (for example, if you use a wheelchair)
Transportation must be scheduled at least 3 days before your appointment. You can schedule your transportation up to 30 days in advance.

24/7 Nurse Access

Members can speak to a nurse 24/7 at 1-877-353-0185 (TTY/TDD: 711). Our nurses are ready to answer your medical questions. You can talk to a nurse for health care advice in your language. They will help you get the care you need.
How do I reach the Nurse Advice Line?
24 hours a day, 7 days a week, call:
1-877-353-0185 (TTY 711)
Health & Wellness Resources
Staying Healthy
Your health is our priority. Good health plays an important role in how you feel and live each day. We want to help you take care of yourself and the ones you love. Senior Whole Health of New York has provided you with helpful information on healthy living, managing conditions and caregiver resources. Select from the topics below.
Caring for health conditions
You can live life to the fullest. Know the facts.
Tips for staying healthy
Resources to help you stay safe and healthy.