Transportation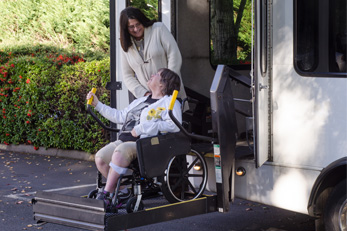 What's Covered
The state of New York can help you if you need emergency and/or non-emergency medical transportation. These services will be covered by regular Medicaid.
Member Handbook
It tells you what you need to know about your Affinity by Molina Healthcare Medicaid Managed Care (MMC) Health Plan. Read here.
How do members get care?
To get non-emergency transportation, you or your provider must call the vendor listed below to arrange transportation:
• NYC (Bronx, Brooklyn, Manhattan, Queens, Staten Island): Logisticare – (877) 564-5922
• Long Island (Nassau and Suffolk): Logisticare – (844) 678-1103
• All other counties: Medical Answering Services – (800) 850-5340
You can access this information online.

If possible, you or your provider should call the vendor at least three days before your medical appointment and provide your appointment date and time, its address, and the doctor you are seeing.