Stay Informed About Coronavirus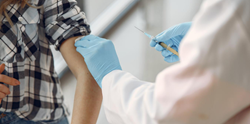 Updated May 13, 2021
Molina Healthcare is watching the Coronavirus (COVID-19) pandemic daily.
About the Vaccine
We've heard from members recently asking about the when, where, and how of their COVID-19 vaccinations. The roll-out of the vaccine will take place over time, in phases. Molina encourages adults to get the vaccine when they can. To see when and how to get the vaccine visit the Utah Department of Health Coronavirus information page.
You can call your local health department to schedule an appointment for your vaccination.
Guidelines change so check back with these websites for up to date information.
Read more about the vaccine on the Molina Healthcare blog.
Lean on Molina
During this unique and challenging time Molina Healthcare continues to prioritize the wellbeing and safety of our members, community partners, providers and staff. We are striving to reduce barriers to health care during the pandemic and respond to the emerging needs in our community.