Renewing your Medicaid Benefits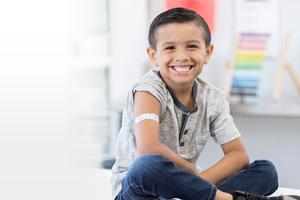 Keep your health care benefits!
At the beginning of the COVID-19 pandemic, the federal government declared a public health emergency (PHE). During the PHE, Utah State was required to continue Medicaid coverage for all members, even if they were no longer eligible.
As a result, Utah Medicaid members have stayed covered during the PHE so they didn't have to worry about their health and wellbeing during this hard time.
On December 23, 2022, President Biden signed a bill into law that said annual Medicaid-eligibility checks need to restart by April 1, 2023.
What do I need to do now?
Keep your contact information current:

If you moved during the pandemic, or if any of your contact information like your phone number or email address has changed, please call your health plan, Department of Workforce Services (DWS) ((866)-435-7414 or jobs.utah.gov/mycase), or a Health Program Representative at (866) 608-9422 to update your information.

Watch for DWS letters:

Pay close attention and review your mail or email letters from DWS. Complete the review forms and return them to DWS as soon as possible to help avoid gaps in your coverage.

If you need help filling out the forms, you can go to takecareutah.org/bookings to schedule an appointment with a navigator, who can help you. You can also call (801) 433-2299 to reach them for help. Please note that Take Care Utah is a community-based organization and is not associated with any specific health plan.

Complete your review:

All medical programs are renewed each year. In your assigned review month, DWS will try to complete your review without you and send you a notice saying your review is complete.

If DWS does not have enough information, you will be asked to complete your review. Complete your review in your myCase account or return the mailed review form. You can check myCase to see your review date at jobs.utah.gov/mycase/.
What information do I need to renew my benefits?
To renew your benefits, you must have:
Social Security Numbers (or document numbers for legal immigrants who need insurance).

Employer and income information for you and everyone in your family. This includes pay stubs, W-2 forms, or wage and tax statements.

Policy numbers for your current health insurance.

Information about job-related insurance available to you and your family.
It is important that you save all check stubs, bank statements, and rent or mortgage information.
After DWS gets your complete information, they may schedule an appointment for you or contact you by phone to review your application.
What if you no longer qualify for Medicaid?
If you take the steps and don't qualify for Medicaid, a Marketplace health plan is another way to protect your health and save money. Get benefits like free annual exams, virtual care and access to a great provider network. If you find that you do not qualify, please visit HealthCare.gov or call (800) 318-2596 to learn more about a Marketplace health plan.
If you are turning 65 years old or have certain disabilities, you may also qualify for Medicare whether you are still eligible for Medicaid or not. We offer Medicare Advantage plans which include all original Medicare benefits and much more. If you are eligible or may become eligible for Medicare, call (844) 358-9292 (TTY/TDD: 711) or visit MolinaMedicare.com.