We want to give you good care!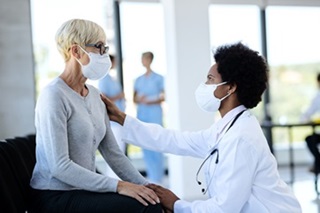 Molina works with our providers to give you good health care. We look at your member benefits and make choices about health care based on what you need. We want you to know:
We do not reward providers to deny care.
We do not reward staff or other people to deny care or give you less care.
We do not pay extra money to providers or our staff members to deny tests or treatments that you need to get better or to stay healthy.
Members who have a concern about their health care can call Member Services at (888) 483-0760 or TTY:711.
Our staff is here to take calls Monday through Friday (except holidays) between 9:00 a.m. - 5:00 p.m. If members call after 5:00 p.m. or over the weekend, they can leave a message and their phone number. Our staff will return the call in a timely manner, no more than one business day.
Staff is also available to accept collect calls.
There are nurses you can talk to about your health care choices and getting the needed care available through our Nurse Advice Line.
A bilingual staff member or interpreter is available for members.