Advanced Technology. Professional Care. Excellence in Service.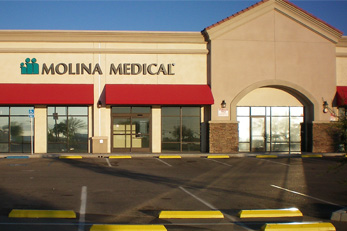 There are more than 27 Molina Medical Clinics across the country, serving you with high-quality medical care. And we treat our patients like family.
Depending on where you live, our clinics may offer:
Primary care services
Immunizations (shots) and physical exams
Automated on-site medication services
Behavioral Health Services
MyChart patient portal access that offers

Access to your medical records
View your lab results
Email your providers
Request an appointment
Request a refill on medication
Locate the nearest urgent care center

Special help for patients with disabilities or activity limitations
An assisted listening device and video interpreting service for patients with deafness or hearing loss
Lowered reception counters for patients in wheelchairs
Free shuttles to bring you to and from your appointments
Onsite childcare service "Kid's Corner"
Pre-Diabetes workshops
Childhood obesity programs
Community outreach events
For more information, view the Molina Medical Clinic Tour video.