Member Experience
We want your experience with Molina to be a good one. We've been serving the needs of low-income families and individuals with high quality health care for over 40 years. We believe everyone should have access to quality health care, and our approach has remained the same since day one. We put our members' needs first and treat them like family.
Help us make your experience better.
At Molina Healthcare of Utah, we care about you. We strive to offer the highest quality care. You can help us by sending in a survey that you may receive in the mail. The survey is called CAHPS®, which stands for Consumer Assessment of Healthcare Providers and Systems. It will come from a survey company called SPH Analytics. It will ask about your experience with Molina and our providers. We recognize that the survey is long, but we hope you will take the time to complete it. We value your feedback!
Dr. Mark Greenwood talks about the CAHPS survey and how Molina uses your feedback.
---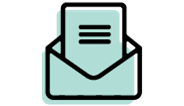 How we've used your feedback in the past.
Read how your comments have improved the member experience.
---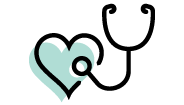 Explore tips for getting the most from your health care experience.
How long should it take to get an appointment with a provider?
Tips for successful provider visits
---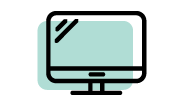 Be inspired by our True Molina Stories.
Molina helps Diane put the pieces back together to make a new life. Watch her story and visit our YouTube channel for more True Molina Stories.
---
Did you know?
You have access to a care manager. For more information, call Member Services at (888) 483-0760 (TTY/TDD: 711)
Interpreter services are free to all members. To ask for an interpreter, call Member Services at (888) 483-0760 (TTY/TDD: 711)
Many providers offer after-hours or telehealth care, check with your provider.
Molina offers alternatives to the emergency room when you have a non-emergent condition, such as Teladoc.