Tips for successful provider visits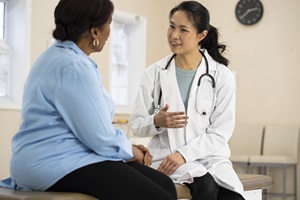 Making a plan before you go see your provider can help you make the most of your visit whether you are seeing a new doctor or a doctor you've seen for years. The following tips can help make it easier for you and your provider to cover everything you need to talk about.
If you are a "walk-in" patient:
Always take your Molina Healthcare ID card and any other health plan card you may have to each visit.
Keep in mind that your provider may not be able to see you until he/she has seen others who have appointments.
You may be given the choice of seeing another provider at the office if your provider cannot see you.
Before your visit:
Write down any questions you would like to ask your provider.
Bring your medicines to review with your provider.
If you have not been feeling well, make a list of your symptoms.
At your visit:
Get to your provider's office 15 minutes early. You may need to fill out forms.
Please be patient if your provider is running late.
Tell your provider your concerns and symptoms as best as you can.
Ask your provider about ways to improve your health.
Ask your provider about treatment options.
Ask your provider to explain anything you don't understand.
Make sure your provider answers all your questions before you leave.
Your provider may refer you to a specialist or other health care provider.
Ask if you will need to schedule the visit. Ask for his/her phone number.