About Your Membership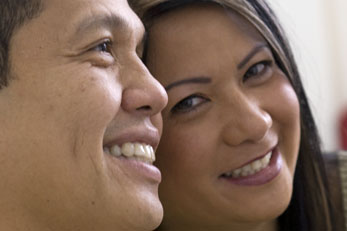 Don't lose your health care benefits!
The redetermination process is a yearly requirement that allows you to renew your CHIP benefits. You should receive information from the Department of Workforce Services (DWS) before your renewal date. If you're unsure of your renewal date, we can help! Contact us (877) 373-8984 or HealthPlanRenewals@MolinaHealthcare.com. Or contact DWS at (866) 435-7414.
How do I renew my Medicaid eligibility?
You must renew your eligibility by reporting your income to DWS. There are four (4) ways to renew your benefits:
By Phone:

Toll-Free (866) 435-7414.

By Mail: Complete the form that DWS sent you and mail back to the DWS office. You can find their address on the front page of the form.
In Person: Visit

jobs.utah.gov/mycase/

Type in your local zip code to find the DWS office closest to you.

Bring the documents you need to report your income and fill out a form in person.
How often do I need to renew my Medicaid benefits?
You need to renew your Medicaid benefits every 12 months.
What information do I need to renew my benefits?
To renew your benefits, you must have:
Social Security Numbers (or document numbers for legal immigrants who need insurance).

Employer and income information for you and everyone in your family. This includes pay stubs, W-2 forms, or wage and tax statements.

Policy numbers for your current health insurance.

Information about job-related insurance available to you and your family.
It is important that you save all check stubs, bank statements, and rent or mortgage information.
After DWS gets your complete information, they may schedule an appointment for you or contact you by phone to review your application.