Moms of Molina (M.O.M.) Program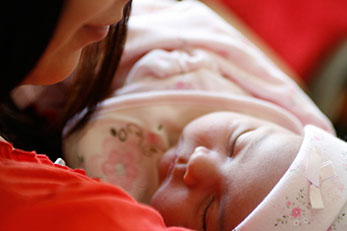 If you are pregnant, Molina Healthcare has a FREE program just for you and your baby. It is called the M.O.M. Program. You and your growing baby are important to us. We want you to have a healthy pregnancy and healthy baby.​
Molina Healthcare has a special nurse coordinator to work with you and your doctors to make sure you and your baby get the care you need. All Molina Healthcare mothers-to-be, including teens and high risk, will receive information about the importance of prenatal care and free support services.​
We can:
help you find a doctor for you and your new baby
help you set up doctor visits during your pregnancy and after your baby is born
help you get a ride to your doctor visits
help you stay healthy
help you with special needs while you are pregnant
help you find counseling services, and childbirth and parenting classes

help you find information for getting baby items: food, housing, clothes and give you information about 

what to expect while you are pregnant 

​

keep in touch with you and your doctor
It is good to get early and regular prenatal care and to keep all your visits with your doctor even if this is not your first baby. Call the M.O.M. Nurse at (888) 898-7969, Monday - Friday, 8 a.m. to 5 p.m. EST
​​​​