Dental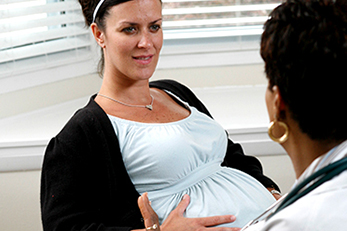 What's covered
Molina Healthcare provides dental services to pregnant women. Pregnant Medicaid members are able to use their Molina Healthcare Medicaid ID card to obtain dental services. Molina Dental Services under Medicaid is provided to members at no cost. Please visit MyMolina.com if you would like to review your healthcare coverage.
Molina's dental benefit includes cleanings, fillings and other preventive services.
Pregnant Medicaid members will get dental coverage from the first day of the month when Molina finds out about the pregnancy through the postpartum period. The postpartum period is 12 months following end of pregnancy.
It is important that pregnant women get proper dental care during their pregnancy for the health and wellbeing of the mother and infant. Molina Healthcare will provide the names of participating dentists in their area who are available to provide dental services. Molina provides unlimited round-trip or one-way trips for covered, medically necessary services each calendar year. Pregnant Medicaid members can use this benefit to visit any Molina Healthcare provider.
It outlines everything you need to know about your Molina Healthcare of Michigan Medicaid Health Plan. Read here.
How do members get care?
If you are pregnant, you can find a Molina dental provider by visiting MolinaHealthcare.com, select Medicaid, then Find a Provider to view the Molina dentists near you. If you have any questions, please call the M.O.M. Program at (888) 898-7969, Monday through Friday, from 8 a.m. to 5 p.m., EST. If you are hearing impaired, please call Molina Healthcare by dialing our TTY line at 711.
All non-pregnant Medicaid members can call the Michigan Medicaid Dental line for help with finding a dentist at (800) 642-3195 or visit
www.medicaiddentistry.com/index.html
. Healthy Kids D
ental is a Medicaid health care program, available for low-income children under age 21. If you are currently enrolled in Healthy Kids dental and become pregnant, you will stay in Healthy Kids dental for prenatal dental services. To find out more about Healthy Kids Dental, the dental benefits your child may be eligible to receive and to locate a dentist in your area, please visit www.HealthyKidsDental.org.