Dental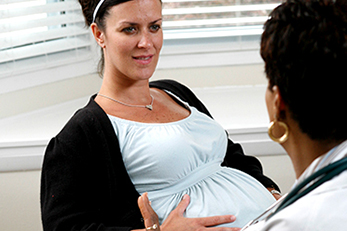 Nothing You Wear is More Important than Your Smile!
Molina offers new dental benefits to keep you healthy.
Expanded Dental Benefits
Molina has expanded dental coverage to Medicaid beneficiaries 21 years and older. Medicaid members under the age of 21 are able to receive dental coverage through Healthy Kids Dental. This change means a wider network of dentists, a wider selection of covered benefits, and a wider smile!
Importance of Dental Health
Keep your teeth and gums healthy by seeing a dentist regularly! Good dental care protects your teeth and your overall health. Dental checkups can even detect health issues before they become serious. You use your Molina Healthcare Plan ID card to access dental services. Molina's dental benefits include cleanings, fillings, preventive, and restorative services.
Benefits include the following:
Fluoride Applications

Fluoride treatments are covered:

Up to four times a year for members 0 to 6 years of age

Twice a year for members ages 6 to 21

Sealants, NEW!

Sealants are covered once every 3 years.

Crowns, NEW!

Crowns and associated procedures are covered for all beneficiaries once every 5 years per tooth.

Root Canal, NEW!

Root canal treatment is a benefit for all members if the tooth and surrounding teeth can be reasonably restored.

Periodontal Treatment, NEW!

Periodontal treatments are covered for all members. Treatments include:

Comprehensive periodontal evaluation

Scaling in the presence of inflammation

Deep teeth cleanings, such as periodontal scaling and root planing

Periodontal maintenance

Complete and Partial Dentures

Complete and partial dentures are covered once every 5 years per arch.
* Prior Authorization (PA) may be required for some procedures. Please check with your dental provider for more details.
Please call the Molina Medicaid Dental Member Services at (844) 583-6157, Monday – Friday, 8 a.m. – 5 p.m. EST, to learn more about the dental benefits Molina provides to you. To find a dentist near you, visit www.molinaproviderdirectory.com/mi.
Looking for more convenience?
We have many dental providers for you to choose from, including Teledentists. Please visit www.molinaproviderdirectory.com/mi to find the dentist nearest you.