Appeal Process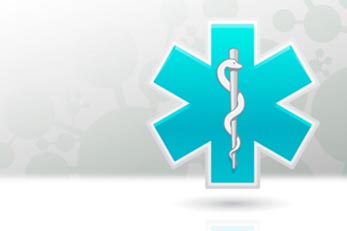 Appeal Process
You can file an appeal if Molina Healthcare denied, suspended, terminated, or reduced a requested service. This is called an adverse benefit determination.
You have 60 calendar days from the date of the original adverse benefit determination to file an appeal.
You have the right to appeal by phone or in writing to the Designated Appeals Reviewer for Molina Healthcare. Molina Healthcare's Appeals & Grievance (AnG) Specialist can help you write your appeal. If you would like to file an appeal, please call our Member Services Department at (888) 898-7969, Monday - Friday, 8 a.m. to 5 p.m. (TTY: 711).
You may also send in Appeals to fax number (248) 925-1799 or in writing to:
Molina Healthcare of Michigan
Attention: Appeals and Grievance Department
880 West Long Lake Road, Suite 600
Troy, MI 48098
Your written request must include:
• Your name
• Address
• Member number
• Reasons for appealing
• Any evidence you want reviewed, such as medical records, doctors' letters, or other information that explains why you need the item or service. Please call your doctor if you need this information.
You have the right to include an Authorized Representative (anyone you choose, including an attorney) during the appeals process and to attend the Appeals hearing. You must inform us of your Authorized Representative in writing by completing the Authorized Representative form. If your appeal is sent in by a representative, but we haven't received your written approval for the representative, we will not begin the appeal until after we receive it.
Molina will provide the Member and/or Member's representative the Member's case file upon request, including medical records, other documents and records, and any new or additional evidence considered, relied upon, or generated by Molina in connection with the appeal of the adverse benefit determination. This information will be provided free of charge and well in advance of the resolution timeframe for appeals.
You can bring any information that you feel will help the Designated Appeals Reviewer make a better decision.
The AnG Specialist will tell you the time and place the appeal will be held.
Molina Healthcare will use a Designated Appeals Reviewer who was not involved in the initial decision to review. The Designated Appeals Reviewer is a health care professional who has the appropriate clinical expertise in treating your condition or disease. A decision will be mailed to you in 30 calendar days from the date that Molina Healthcare received your appeal. Molina Healthcare will communicate to you in a way you will understand.
An additional 14 calendar days are allowed to obtain medical records or other important medical information if you request more time, or if the Plan can prove that the delay is in your best interest. You will receive written notification of this extension.
The AnG Specialist will help you in filing written appeals, including interpreter services if required. Interpretation by phone is available for all languages. Hearing-impaired members are instructed to use the MI Relay line at (800) 649-3777 and "non-English" speaking members are helped by our Bi-Lingual Representatives and Language Line services for all languages. Please call Member Services at (888) 898-7969, during normal business hours, Monday through Friday, 8 a.m. – 5 p.m. for assistance.
You may also call the Health Insurance Consumer Assistance Program (HICAP) for help. They offer free help with questions, concerns, disputes and complaints.
Health Insurance Consumer Assistance Program (HICAP)
P.O. Box 30220
Lansing, MI 48909
Phone: (877) 999-6442
Web: Michigan.gov/HICAP
Email: DIFS-HICAP@Michigan.gov
Molina Healthcare will continue your benefits if all of the following conditions apply:
• The appeal is filed timely. The appeal must be filed:
• Within 10 calendar days of Molina Healthcare's original adverse benefit determination
• On
or before the intended effective date of the action
•
The appeal involves the termination, suspension, or reduction of a previously authorized course of treatment
•
The services
were ordered by an authorized doctor.
• The authorization period has not expired
•
You request continued benefits
If Molina Healthcare continues or reinstates your benefits while the appeal is pending, the benefits will continue until one of the following occurs:
•
You cancel the appeal
• You do not request a State Fair Hearing within 10 calendar days from when Molina Healthcare mails an adverse benefit determination.
• A State Fair Hearing decision adverse to you is made.
• The authorization expires or authorization limits are met.
If Molina Healthcare reverses the adverse action decision or the decision is reversed by the State Fair Hearing, Molina Healthcare must pay for services given while the appeal is pending and authorize or give disputed services as quickly as your health problem requires.
You may be required to pay the cost of the services if the denial is supported.
Molina Healthcare will let you know of our decision in writing.