Dental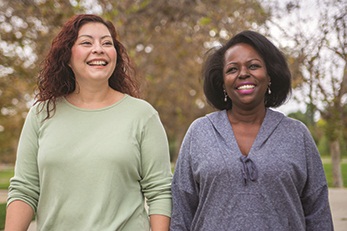 What's covered
Proper dental care has proven to be one of the first lines of defense in identifying health issues. Regular dental check-ups will assist in detecting and identifying proper medical treatment before more serious conditions or illnesses present.
Dental services will be provided to adults ages 19 – 64 years of age by a participating Molina Dental provider.
The Healthy MI Plan covers:
• Periodic oral exams
• Extractions
• Preventative and restorative services.
Preventative services are provided at no cost to you.
It outlines everything you need to know about your Molina Healthcare Healthy Michigan Program.
Read here
.
How do members get care?
You can call the Molina Healthcare Molina Dental line for help with finding a dentist at (888) 898-7969, Monday - Friday, 8 a.m. to 5 p.m. EST (TTY: 711) or visit Molina Dental Online Provider Directory
(here)
.