Urgent Care vs. Emergency Room (ER)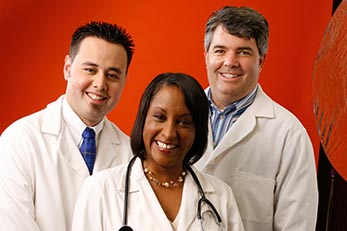 Did you know that there are other places to go for treatment besides the Emergency Room (ER) when your medical need is not life threatening? These places are called Urgent Care and After Hours Clinics.
What are Urgent Care and After Hours Clinics?
Urgent Care Centers and After Hours Clinics treat medical problems that may not wait until your next doctor visit, but are not life threatening.
Advantages of an Urgent Care & After Hours Clinic
Shorter wait times
You can be seen on a walk-in basis
Many are open evenings and weekends
Patients receive care from the same people as an emergency room or primary care clinic
If you cannot see your doctor, you can go to an Urgent Care or an After Hours Clinic if you have any of the following:
Twisted or sprained ankle
Cough, cold, or sore throat
Minor skin rash
Earache
Cuts, bumps, & sprains
Fever or flu symptoms
General wound care
Animal bite
Urinary tract infection
Fever
Mild asthma
Flu shot
You should go to the ER for sudden injury or sickness such as:
Poisoning (Poison Control Center toll free (800) 222-1222, TTY: 711)
A lot of bleeding
A very bad burn
Very bad shortness of breath (trouble breathing)
Drug overdose
Gunshot wound
Chest pain
Broken bones
Remember...
Your Doctor
Urgent Care/After Hours Clinic
Emergency Room
If you think you have a life threatening emergency, call 911.
For an Urgent Care or After Hours Clinic near you, please call your Molina Healthcare of Michigan 24-Hour Nurse Advice Line at (888) 275-8750 (English) or (866) 648-3537 (Spanish). TTY: 711.