"I Can Quit" Stop Smoking Program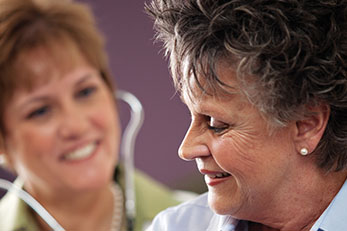 Are you ready to quit smoking?
You can lean on Molina! "I Can Quit" is a nationally recognized program for members who are ready to kick the smoking habit. Tobacco use is the largest preventable cause of illness and early death. No matter your age or how long you've smoked or used tobacco, it is important to quit. Quitting reduces you risk of lung cancer, heart disease, stroke and lung diseases. The program is done over the telephone and lasts for six months.
You will be mailed a kit with materials to help you stop this habit.
A stop smoking counselor will call you to offer support.
You will also be given a telephone number that you can call anytime you need help.
What is covered?
Molina Healthcare covers tobacco cessation services including:
Diagnostic
Therapy and counseling services
Coverage of prescription and non-script tobacco cessation agents approved by the Federal Drug Administration (FDA)
How do members enroll?
To enroll in the "I Can Quit" program, please call the Michigan Tobacco Quit Line toll-free (800) 480-7848.
If you would assistance or if you have questions, please call our Member Services Department at (866) 898-7969 (TTY: 711). Our staff can give you more information.
*Printed copies of information posted on our website are available upon request.