Vision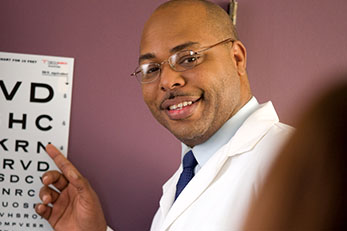 What's covered
As a Molina Healthcare member, your benefits include vision care. Vision services include:
A $0 copay eye exam every 12 months for all ages
A $0 copay pair of glasses that includes a standard frame and two lenses every 12 months
When medically necessary or due to normal wear and tear, a replacement of a standard frame and two lenses is covered every 12 months
You may choose a non-standard frame and use your 10% discount. Plus, you get a $10 frame allowance every 12 months*
Members age 18 and under may receive an allowance up to $150 for elective contact lenses every 12 months
*If you select a non-standard frame, you will be required to pay the out of pocket cost directly to the provider.
Contact lenses require prior approval and are subject to medical review and limits.
Member Handbook
The Member Handbook tells you what you need to know about your vision services and Molina Healthcare Medicaid plan. Read more.
How do members get care?
To find the vision care center nearest you, search our Provider Directory. You may also call Member Services at (800) 642-4168 or for hearing impaired TTY/Ohio Relay call (800) 750-0750 or 711.​
IMPORTANT: If you opt to receive vision care services or vision care materials that are not covered benefits under this plan, a participating vision care provider may charge you his or her normal fee for such services or materials. Prior to providing you with vision care services or vision care materials that are not covered benefits, the vision care provider will provide you with an estimated cost for each service or material upon your request. You can only be billed by your vision care provider if you agree to pay for the service and sign a written statement before getting the service. If you get a bill from a provider you did not agree to pay, call Member Services. ​