Frequently Asked Questions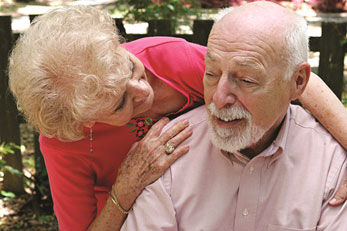 Q. How do I change my primary care provider (PCP)?
A. There are two ways you can change your PCP.
Go to

My Molina

and follow the instructions. If you have not registered for My Molina yet, you can register online today.

You can also call Member Services.
Q. How do I order a new ID card?
A. You can visit My Molina or call Molina Member Services.
Q. What drugs are covered? Are my drugs covered?
A. To find out what drugs are covered under your plan, learn more about Prescription Drugs.
Q. How do I find out if a health care service or benefit is covered?
A. Go to "What's Covered" to find out about your benefits and services. You can visit My Molina or call Member Services.
Q. How can I get Molina Dual Options material translated in my preferred language?
A. If you need your health plan information in a different language or format, call Member Services.
Q. What kind of transportation do I get? I need help with transportation.
A. Learn more about our Transportation Services. You can also visit My Molina or call Member Services.
Q. What if I have a complaint or concern?
A. You can call Member Services with any questions or concerns. We have a dedicated team of Member Service Specialists to help resolve any issues or concerns. You can also click here to learn more about the Appeals and Grievances process.
Q. What if I believe I qualify for "Extra Help" for prescriptions?
A. If you believe you qualify for Extra Help and you believe that you are paying an incorrect co-pay when you get your prescription at a pharmacy, you can send us information that may prove you are eligible for lower co-pays. You can either request help with finding evidence of your correct co-pay level, or you can send evidence you already have. The Best Available Evidence (BAE) is used to determine your Low Income Subsidy. Our Member Services department and Pharmacy department identify cases where the BAE policy applies. You can send BAE documents to establish eligibility or you can call Member Services to request assistance. Acceptable forms of evidence are:
Social Security Award Letter
Notice of Award
Supplemental Security Income
When we receive the evidence showing your correct co-pay level, we will update our system so that you can pay the correct amount when you get your next prescription at the pharmacy. If you overpay your co-pay, we will reimburse you. Either we will forward a check to you in the amount of your overpayment, or we will help pay future co-pays. If the pharmacy hasn't collected a co-pay from you and is carrying your co-pay as a debt owed by you, we may make the payment directly to the pharmacy. If a state paid your co-pay on your behalf, we may make payment directly to the state. Please contact Member Services if you have questions.