Quality Improvement Program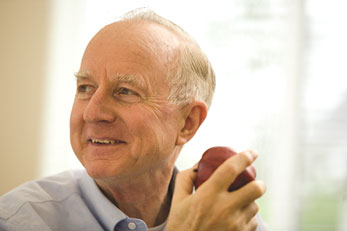 Improving Services to Molina Healthcare Members
Molina Healthcare wants our members and their families to receive the best care. We have a Quality Improvement (QI) Program to ensure our members get quality care. Each year Molina Healthcare sets goals to improve our services. One goal is to help our members take better care of their health. We measure how well we are providing care by sending surveys for members to fill out. We look at what our members say to find ways to improve.
The QI Program:
Evaluates providers to be sure members have access to a qualified health care team.
Investigates and takes action when there is an issue with the quality of care that has been provided.
Promotes safety in health care through education for our members and our providers.
Publishes Preventive Health Guidelines to help members know what services are needed and when.
Evaluates the quality of healthcare through HEDIS® (Healthcare Effectiveness Data and Information Set). These scores tell us when our members have received the type of care they need. The scores look at how often members receive services such as immunizations, eye tests, cholesterol tests, and blood pressure screening.
Surveys members' satisfaction with care. One type of survey is called CAHPS® (Consumer Assessment of Healthcare Providers and Systems). This tells us if our members are happy with care and their provider. It also tells us what we can make better for our members. Some things are getting appointments faster and having more providers to take care of our members.
To learn more or to request a copy of our QI program, you can call Member Services. For more information about quality improvement programs for pharmacy, please visit the Prescription Drugs page.
*Printed copies of information posted on our website are available upon request.
HEDIS® is a registered trademark of the National Committee for Quality Assurance (NCQA). CAHPS® is a registered trademark of the Agency for Healthcare Research and Quality (AHRQ).