Molina Healthcare of Ohio Medicaid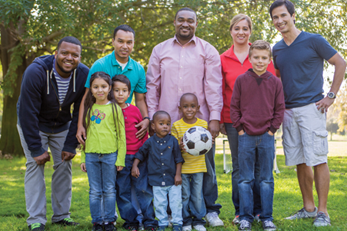 Molina Healthcare of Ohio provides quality care to our members, close to home. Molina covers families, children up to age 19, pregnant members, adults age 65 and older, individuals who are blind or disabled, and adult extension enrollees at any age that are eligible for Ohio Medicaid.
It's our job to do all we can to help you feel your best! Molina covers a range of services including vision and dental. Molina covers your medically necessary medications. With Molina, you also get extra benefits. You have access to health education programs, community resources, transportation, virtual care and more. Learn more about your covered services and extra benefits in your Member Handbook.
Molina has a growing network of doctors and hospitals ready to serve you. You can find a provider using our online Provider Directory.
Don't forget! You can manage your health care online with My Molina. My Molina is a secure member portal you can access online or with the My Molina mobile app. Go to MyMolina.com to get started or download the app from the Google Play or iPhone App Store.