Community Resources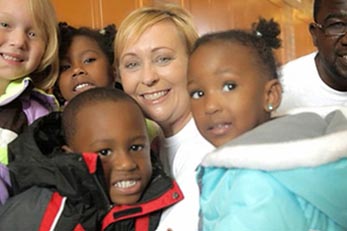 Need a little extra help? When you do, we're here.
Molina Healthcare is proud to introduce Molina Help Finder. Molina Help Finder is your one-stop shop for finding low-and no-cost community resources when you need them. Find services near you using our online tool.
The Molina Help Finder tool allows you to narrow your search results to find the resources you need to meet basic needs like:
Food
Housing
Transportation
Health
Job Training
Child care
Education
Work
Legal
With Molina Help Finder, you can self-refer or apply for the services you need, right from your My Molina member portal. Your doctor might also refer you to resources and follow up to make sure you got the help you needed.
We want you to get the information you need in the language you're most comfortable with. That's why Molina Help Finder is available in more than 120 languages.
Visit MolinaHelpFinder.com to learn more.
Molina Help Finder – because everyone needs a little help sometimes. And when you do, we'll be here.
You can contact Member Services at (800) 642-4168, or for hearing impaired TTY/Ohio Relay at (800) 750-0750 or 7-1-1, for additional resources and more information on community resources in your area.
We encourage you to call or visit the websites of our community partners. If there is a resource you need that is not listed, dial "211" from your phone. Your call will be routed to a referral specialist in your area. 211 is available 24 hours a day, 7 days a week and can help you find much needed information or health and human services. You can also visit 211 on the web at 211ohio.net or www.211.org. You can also visit the Opportunities for Ohioans with Disabilities website for additional resources.