My Molina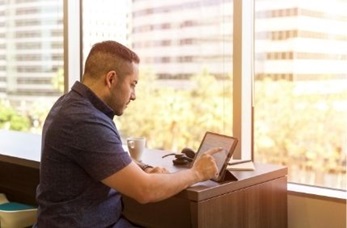 Your online portal… open day and night
MyMolina.com is easy to use and lets you look after your health care online. You can:
Print a Member ID Card.
Request a new card be sent to you if you have lost yours.
Change your doctor.
Check your eligibility.
Update your contact information.
Get reminders for health services that you need.
You can also view:
Your history of services with Molina Healthcare, such as doctor visits.
Information and resources to help you and your family stay healthy.
Services offered for Molina Healthcare members only.
Take a tour of My Molina.
Register today
It is simple to do. Just follow these easy steps:
Step 1: Go to www.mymolina.com (MiMolina.com en Espanol).
Step 2: Enter your Member ID number, date of birth and zip code.
Step 3: Enter your email address.
Step 4: Create a password.
Step 5: Now you're ready to login and use MyMolina.com!
Forgot your password?
Click on "Forgot my Password" and go through the steps to have it reset.