New Members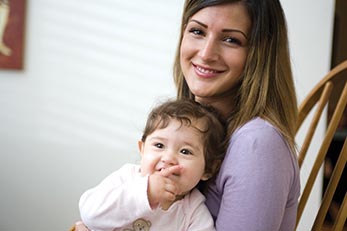 Welcome to Molina Healthcare!
Molina is here to help you feel your best. We want to help you get the most out of your health plan. Let's get started!
Step 1: Review the Member Welcome Kit materials we sent you in the mail. Keep these materials in a safe place. View these materials online at any time on our Member Handbook page.
Step 2: You will also receive your member identification (ID) card from us in the mail. Put your member ID card in your wallet and take it with you to all your provider visits.
Step 3: Call your primary care provider (PCP) to schedule your first visit. Your PCP is also called your personal doctor. Your PCP's phone number is on your member ID card.
This first meeting with your new doctor is important. It helps you get to know your doctor and is a time for you both to review your health status.
You should have your first visit with your PCP within 120 days (4 months) of the date you became a member of our plan. For members age 2 and younger, you should have your first visit within the timelines set by the American Academy of Pediatrics (AAP). It is best to call your PCP 6 weeks in advance to schedule your first visit.
Your doctor
To make sure you have a doctor, Molina Healthcare may have picked one for you and your family. We hope that you are pleased with your doctor.
If you would like to choose a new doctor, visit Find a Provider .
You may choose a general or family doctor.
You may also choose a pediatrician for your children.
Step 4: Register today for My Molina (MiMolina.com en Espanol)! It's our easy-to-use web portal where you can manage your health care online. You can also download the My Molina mobile app to manage your health care on your phone. You can set up a My Molina account in just a few minutes.
Step 5: Call Member Services today if you have health services that were scheduled before you joined our plan. We can help you get the care you need. Call Member Services at (800) 642-4168 or TTY 711, Monday to Friday, 7 a.m. to 8 p.m. ET.
Step 6: Tell us about your health! Take a 10-minute health risk assessment online at MyMolina.com. This assessment helps us understand your health care needs.