Flu Shot (Vaccination) Information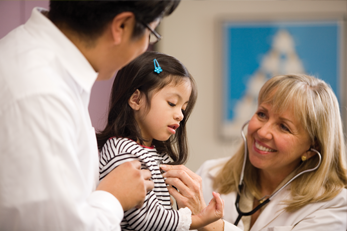 Protect your health: Get a flu shot.
Influenza ("the flu") is a virus that infects the respiratory system (nose, throat, windpipe, and lungs) and can lead to serious illness like pneumonia.
The best way to prevent getting and spreading the flu is to get the flu shot (vaccine) every year.
Don't Wait - Vaccinate!
Make a flu shot appointment now to keep you and your family protected. If you become infected with COVID-19, you'll have to wait until you're well to get your flu shot.
The flu vaccine is covered by your health plan, and there isn't any out of pocket cost.
There are several ways to get a flu shot:
Local pharmacies may offer flu shots. Search MolinaProviderDirectory.com/OH for pharmacies near you. Call ahead or visit the pharmacy's website to check if that location offers a flu shot. You may need to schedule a visit before you go.
Your primary care provider can give you a flu shot. The phone number is on your ID card.
You can visit

vaccines.gov/find-vaccines

to find a place nearby to get your flu vaccine.
If you have questions about your health coverage, call Member Services.
Why Get a Flu Shot?
Getting a flu shot is more important than ever to protect yourself, your loved ones, and your community from the flu. Like wearing a mask, it's a safe and easy action we can take to keep ourselves and others healthy during the pandemic.
How Does the Flu Shot Help Protect Communities Against COVID-19?
The flu and COVID-19 viruses share many symptoms. Preventing the flu means fewer people will need medical care and testing. Visit the Coronavirus page for more information on the COVID-19 virus and vaccine.
The Centers for Disease Control and Prevention (CDC) estimates that the flu causes hundreds of thousands of hospitalizations and up to 61,000 deaths globally each season. A bad flu season combined with COVID-19 puts our front-line workers at higher risk for illness.
Essential workers, including nurses and doctors, are doing their part to keep us healthy. Now it's time for us to do our part by rolling up our sleeves and getting an annual flu vaccine.
You can find more flu prevention information from the CDC here.
Is Getting a Flu Shot Safe?
Hospitals, clinics, and other health care settings have taken safety measures to keep you safe when getting vaccinated, such as:
Separate appointment times for sick and healthy patients
Mask requirements
Additional disinfecting between appointments
Physical distancing in waiting areas
Drive-through services may be available, so you can get care from your car
And many other measures to make sure patients stay safe
Who Should Get a Flu Shot?
According to the CDC, everyone 6 months and older should get a flu shot, especially our most vulnerable community members. People who may be more vulnerable to the flu include:
People 65 years of age and older.
People with underlying medical conditions, such as lung and heart disease, neurologic disorders, weakened immune systems, and diabetes.
African Americans, Latino, and Native populations, who are more often affected by chronic medical conditions.
Caregivers and residents in long-term care facilities.
Essential workers who frequently interact with each other and the public.
Healthy children and adults can get very sick from the flu, and it can lower the body's defenses to other infections, including COVID-19. A flu shot lowers the chances that children and adults will end up in the hospital when they catch the flu.
Getting your flu vaccine will protect your loved ones, including those who are more vulnerable to serious flu illness.
Myths and Truths About the Flu Vaccine
Myth
Truth
A flu vaccine can give you the flu.

A flu shot will not give you the flu.

It's possible to have a short-term reaction to the flu shot, but you cannot get the flu from the vaccine. Getting a flu shot is your best protection against the flu during the winter months.

Even if you do get the flu, the flu shot can help keep you from getting seriously ill from the virus and lowers your risk of being hospitalized.

I've been vaccinated before, so I don't need to get a flu shot again.
It is important to get the vaccine every year. Flu vaccines are updated every year to better fight the changing flu viruses.
Having the flu is just like having a bad cold.
Some flu and cold symptoms are the same, such as a sore throat and sneezing, but the flu is a serious disease that claims thousands of lives in the United States each year.
I'm healthy, so I don't need to worry.
Everyone benefits when communities are vaccinated. Even if a person has no flu symptoms, he or she can spread the virus to more vulnerable people.